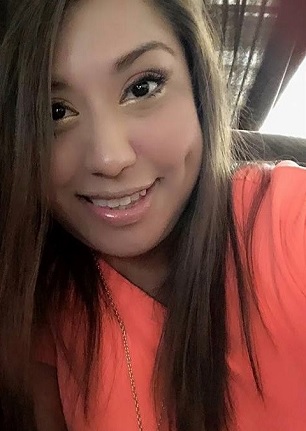 Miss Jessica Gisel Flores, 32, of Gainesville passed away Friday, February 7, 2020 at Northeast Georgia Medical Center.
Funeral service will be held at 3:00 p.m. on Friday, February 14, 2020 in the chapel of Memorial Park Funeral Home. Pastor Jose Roque will officiate. Interment will be in Memorial Park Cemetery. The family will receive friends at the funeral home on Thursday, February 13, 2020 from 11:00 a.m. until 7:00 p.m.
Born on April 12, 1987 in Matamoros Mexico, she was the daughter of Esau Flores and Maria Gonzalez. She was a homemaker and of the Pentecostal faith.
She is survived by her mother, Maria Gonzalez of Gainesville; father, Esau Flores of Gainesville and daughter, Serenity Flores of Gainesville; sisters, Aidee of Gainesville, Hannah Hernandez of Gainesville; step dad, Saul Hernandez; step sister, Jackie Hernandez; step brothers, Jaime Hernandez, Saul Hernandez, Jr., Elias Hernandez, Daniel Hernandez; step sisters, Becky Hernandez, Rachel Hernandez; step brother, Aaron Hernandez and a number of other relatives.
Memorial Park Funeral Home, 2030 Memorial Park Road, Gainesville, GA 30504 is in charge of arrangements.
Send online condolences to www.memorialparkfuneralhomes.com