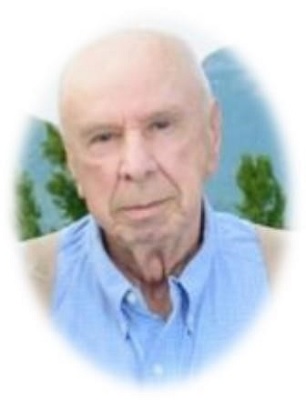 Mr. Thomas Jackson Gaddy, age 83 of Gainesville, passed away on Wednesday, February 5, 2020 at Ashton Senior Living Center following an extended illness.
Memorial services are scheduled for Sunday, February 23, 2020 at 3:00 pm at Good Shepherd Lutheran Church, 600 South Enota Drive. Pastor Zach Hoffman will officiate.
Mr. Gaddy was born January 1, 1937 in Waynesville, North Carolina. He was retired from the U S Navy as an Electrician in maintenance and was a member of Good Shepherd Lutheran Church. Thomas was preceded in death by his parents, his wife, Grace Mary Slindee Gaddy and his brothers, Gary Cogburn, Carol Cogburn and Howard Cogburn and his sister, Lela Cogburn.
Mr. Gaddy is survived by his children, Thomas (Edie) Gaddy, Michael (Deborah) Gaddy, Tammy Gaddy and Garrett (Elizabeth) Gaddy, all of Gainesville, grandchildren, Ashley (Taylor) Lynch of Murrayville, Emily Gaddy of Gainesville, Kristian Adkins of West Virginia, Zechariah Gaddy of Gainesville, Elijah Gaddy of Gainesville and Ellie Gaddy of Gainesville, Charles (Chera) Canupp of Virginia, Chad (Ciara) Rider of Cumming, Patrick Higingbotham of Flowery Branch and Scott Higingbotham of Idaho, great-grandchildren, Michael Adkins of West Virginia, Brittney Rider of Winder, Dylan Rider of Alabama, Adrian Green of Gainesville, Chloe Rider of Cumming, Lilli Rider of Cumming, Skylar Canupp of Virginia, Madison Higingbotham of Woodstock, Derek Higingbotham of Flowery Branch, Gage Higingbotham of Flowery Branch, Mason Murphy of Winder, Elias Bogan of Winder and Savannah Grace Lynch of Murrayville and his sisters, Patsy Cogburn and Barbara Price, both of North Carolina.
In lieu of flowers, please make donations to Good Shepherd Lutheran Church, 600 S. Enota Drive, NE, Gainesville, GA 30501
Memorial Park Funeral Home, 2030 Memorial Park Road, Gainesville, GA 30504 is in charge of arrangements.
Send online condolences to www.memorialparkfuneralhomes.com.