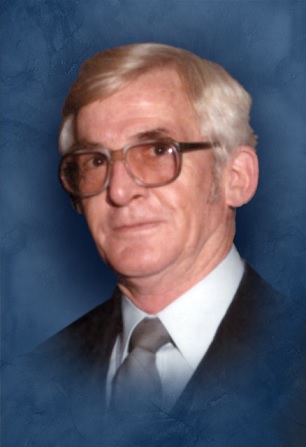 Kermit Hutcheson died peacefully in his sleep on February 2, 2020.
Kermit was born December 8, 1929 in Wrightsville, Georgia, the son of Linton and Arlie Flanders Hutcheson. Immediately after graduating from Adrian High School, Kermit enlisted in the U.S. Army and served a tour of duty in Occupied Japan. Upon his return to the states, he attended Berry College where he met the love of his life, Gwendolyn Norris. When he was recalled to active duty during the Korean Conflict, he and Gwen eloped and entered a marriage that lasted for over 68 years until Gwen's death on June 5, 2019. Upon completing his military service, Kermit resumed his studies, earning degrees from Georgia Southern University (B.A.), University of Miami of Florida (M.A. Mathematics), and Virginia Polytechnic Institute (Ph.D., Statistics). While working on these degrees, Kermit taught at Southern Polytech in Chamblee, Georgia, Miami University in Oxford, Ohio, and Radford University in Radford, Virginia. His Dissertation work was a groundbreaking development of statistical formula to measure diversity. After receiving his Doctorate Degree, Kermit accepted a position of professor in the Statistics Department of the University of Georgia. Throughout his tenure Kermit provided significant statistical research and support for important ecological studies conducted by Dr. Eugene Odum of the Odum School of Ecology at the University of Georgia.
Although his educational pursuits took him far from home, his heart always remained with family and friends in Georgia. Wherever Kermit and Gwen lived over the years, they and their children made frequent trips to the family home in Meeks, Georgia. His love for the people of this place never faltered, and as late as February 2019 in failing health, Kermit insisted on making the trip to South Georgia for the annual Hutcheson Family Reunion. For the many in his extended family who love and will miss him, Kermit's most memorable trait was his generosity of time, resources, and spirit. Kermit's and Gwen's home and hearts were always open to those in need. Their generosity was not limited to blood relatives. Throughout his teaching career Kermit supported many of his students ambitions by giving them a place to stay or even helping with financial aid.
He is survived by three daughters: Lynn Hutcheson, Wilma Hutcheson-Williams (Steve), and Kim Hutcheson Pruitt: two grandchildren, Kevin Pruitt (April) and Rebeccah Wall (Eric); eight great-grandchildren; and his brother, Kent Hutcheson. He was predeceased by his wife of 68 years, Gwendolyn Norris Hutcheson; parents, Linton Hutcheson and Arlie Flanders Hutcheson; brothers, Clark Hutcheson and Henry Aaron Hutcheson; and sisters, Doris Hutcheson Curry Walker, Maxine Hutcheson Pitts Compton, and Mary Jo Hutcheson Stephens. The family wishes to thank April Ratcliff for her years of service and devotion to Gwen and Kermit. The family also recognizes the exceptional service and comfort provided by Compassionate Hospice Care and BrightStar Care.
A celebration of Kermit's life will be held at the Fellowship Hall of Oconee Street United Methodist Church, 575 Oconee Street, Athens, Georgia on February 29, 2020, 1:00 - 4:00 P.M.. In lieu of flowers, memorials may be made to the Hutcheson Award Fund at the Department of Statistics, University of Georgia, Gift Accounting, 394 South Milledge Avenue, Athens, Georgia 30602.
An additional Celebration of Life will be held 12:00 Noon Saturday, April 4, 2020 at Corinth United Methodist Church, 1989 Meeks Road, Kite, Georgia 31049.
Online condolences at www.evansfuneralhomeinc.com
Evans Funeral Home, Inc., 1350 Winder Highway, Jefferson, Georgia. 706-367-5467.