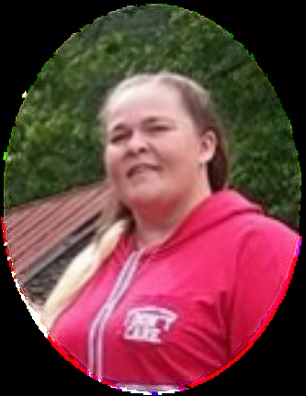 April Amanda Roper, 38, of Cleveland passed away Saturday, November 30, 2019 at Northeast Georgia Medical Center.
Funeral services will be held at 2:00 p.m. on Friday, December 6, 2019 in the chapel of Memorial Park Funeral Home with Tommy Pinnell and Rev. Bill Manus officiating. Interment will follow in Sugar Hill Baptist Church Cemetery. The family will receive friends at the funeral home on Thursday, December 5, 2019 from 6:00 p.m. until 8:00 p.m.
Born on March 13, 1981 in Gainesville, she was the daughter of the late Timothy James and Jimmie Faye Heaton Meeks. She was a homemaker and of the Baptist faith.
In addition to her parents, Mrs. Roper is preceded in death by her grandparents, Ella Faye and Carlton Heaton.
Mrs. Roper is survived by her husband, Frankie Roper, Jr. of Cleveland; daughter, Kolby Roper of Athens; son, Frankie Roper, III of Cleveland; daughter, Kayley Roper of Cleveland; sisters, Amber Dean of Gainesville, Chey Early of Lula; brother, Adam Meeks of Oakwood and a number of other relatives.
Memorial Park Funeral Home, 2030 Memorial Park Road, Gainesville, GA 30504 is in charge of arrangements.
Send online condolences to www.memorialparkfuneralhomes.com