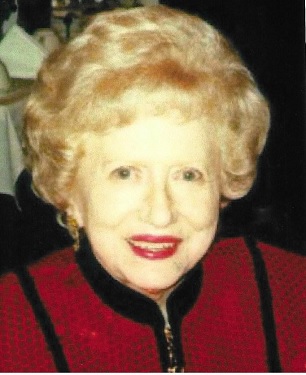 Dorothy Nix Barker passed away peacefully in her home in Gainesville, Georgia on the evening of October 25, 2019. She was a native of Dawsonville until she married and moved to Gainesville in the 1950's where she remained for the rest of her life.
Preceding her in death was her parents, Senator Arthur J. Nix and Pearl Conner Nix as well as her husband Samuel Kimsey Barker. Surviving her in death is her son, Michael Nix Barker and his wife Beverly, many cousins and 2 sisters-in-law as well as countless friends which included previous students.
Dorothy was a member of Harmony Baptist Church in Dawsonville for many years and then moved her membership to First Baptist of Gainesville. She taught Sunday School at the church in the children's department for many years and was an active member of the Joy Sunday School Class until health issues interfered with her participation.
She was educated in Dawson County, graduated from the University of Georgia and went on to teach Science and Vocational Home Economics in Dawson County. She was a substitute teacher in the Gainesville School system for many years after moving to Gainesville.
She owned the Fountain of Beauty Hair Salon for many years and then went on to work in the family business of property development including Lakeshore Mall and the Lakeshore Heights residential area.
Her civic life included a Pink Lady at Northeast Medical Center, helped with the Medical Center Foundation, a member of the Eastern Star and a past President of the Elks Auxiliary. She was the Chairman of the Democratic Party of Hall County for many years.
She had a deep appreciation for her relatives and friends and the people of North Georgia. She will be missed greatly.
A special thank you to Captan and Samira Cheepoo for their love and care for Dorothy.
Funeral services will be held Wednesday October 30, 2019 at 3:00 p.m. in the chapel of Little & Davenport Funeral Home. Rev. Bruce Fields will officiate. Interment will follow in Memorial Park Cemetery. The family will receive friends at the funeral home Tuesday October 29, 2018 from 6:00 p.m. until 8:00 p.m.
Those wishing to send online condolences to the family may do so at littledavenport.com
Little & Davenport Funeral Home and Crematory, 355 Dawsonville Highway, SW, Gainesville, Ga. 30501 is in charge of arrangements.