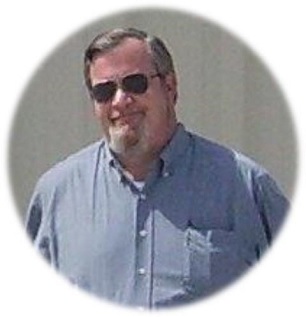 Mr. Roger Paul Ownby (Paul), age 61 of Gainesville, died at his home following a short illness.
Born January 31, 1958 Paul was raised in Roswell, Georgia. He graduated from Roswell High School in 1976, and worked for Georgia Coffee Company before joining the Roswell Fire Department. Paul devoted his life to public service, and worked his way from a volunteer fire fighter to an EMT, then a paramedic, and finally to the EMT Licensing Officer for the State of Georgia. He spent several years teaching prospective EMTs and paramedics at various colleges before retiring from the Technical College System of Georgia.
Paul enjoyed camping and traveling, and especially loved motorcycles. He loved to spend a Saturday or Sunday afternoon riding in North Georgia. Some of his other hobbies included wood working, studying true crime, and doing moulage makeup for EMT trainees. He also had a great sense of humor, and loved to laugh.
Paul was preceded in death by his father Omer Gene Ownby Jr, mother Delores Ownby (Sheats), and brother Scott Ownby.
He is survived by his wife Sabrina Ownby, daughter Laura Ownby (Barido), grandson Alexander Barido, brother David (Jeanne) Ownby, niece Allison (Richard) Marion, nephew Carson Ownby, special friends Jason (Katie) Abercrombie and Ryan Cagle, and several aunts, cousins, and friends.
Plans for a memorial service will be forthcoming. Memorial Park Funeral Home is in charge of the arrangements. In lieu of flowers, please make donations to the Pitt-Hopkins Research Foundation in honor of Paul's grandson Alex (www.pitthopkins.org).
Memorial Park Funeral Home, 2030 Memorial Park Road, Gainesville, GA 30504 is in charge of arrangements.
Send online condolences to www.memorialparkfuneralhomes.com.