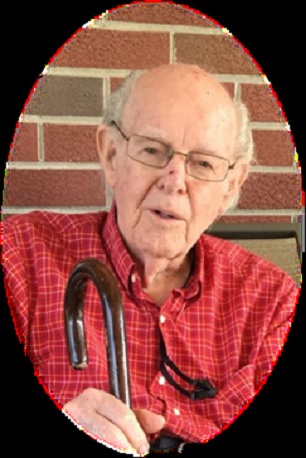 A celebration of life will be held for Henry D. Cochran, 94 of Gainesville in the chapel at Memorial Park Funeral Home on Wednesday, June 12, 2019 at 2:00 p.m. The family will receive friends on Tuesday, evening from 5:00 until 8:00 p.m. at the funeral home and one hour prior to the service. Mr. Cochran passed away Sunday June 9, 2019 following an extended illness.
Mr. Cochran was born in Hall County on March 28, 1925 to the late Kater Lee Cochran and Elizabeth Pearl Green Cochran. He was preceded in death by the love of his life, Lucy Warwick Cochran. They were married 54 years at the time of her death in 2005. He is also preceded in death by his siblings and their spouses, Fannie Cochran Lee and Delmar Lee, Charlie and Lorene Cochran, Inez Cochran Sears and Charles Sears, William "Perino" Cochran and George Cochran.
He is survived by his two daughters, who he loved and adored, Lisa Cochran Fraser, and Joy Cochran Sims, her husband Tim Sims, three grandsons, Andrew Sims, Alex Sims, Jason Fraser and his wife Amanda, one great-granddaughter, Rylee Fraser, sisters-in-law, Mary Cochran and Joyce Cochran, brother-in-law George Warwick, several nieces and nephews, his best friend Roger Johnson, and Bonnie Bassett, who he called his other daughter.
He loved Jesus and is in heaven now to spend eternity with his Lord and Savior. He was a prayer warrior that prayed daily for his family and the nurses at New Horizons Limestone after he became a resident there. He was a member of Corinth Baptist Church and attended faithfully as long as his health allowed. Mr. Cochran had a long career with Belk Department Store where he was well known and loved by his many loyal customers. He retired in 1988.
Memorial contributions may be made to Sonflower Ministries online at sonflower.com or by mail to 2940 Johnson Ferry Rd. Suite 338 Marietta, GA 30062, please note on your donation in memory of Henry Cochran or Eagle Ranch P.O. Box 7200 Chestnut Mountain, GA 30502.
Memorial Park Funeral Home, 2030 Memorial Park Road, Gainesville, GA 30504 is in charge of arrangements.
Send online condolences to www.memorialparkfuneralhomes.com