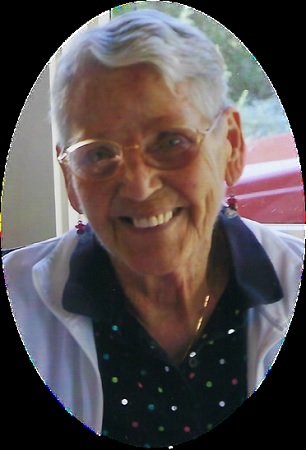 Mary Jeanette Jones Schacht, our beloved mother, grandmother, and great grandmother, passed away peacefully on June 8, 2019. She was born in Durham County, North Carolina on May 17, 1934.
It was December 10, 1943 when Dr. W. Jeffrey Jones Sr. who was Senior Pastor at Central Baptist Church in Gainesville, Georgia received a call from the welfare office stating that they had a nine-year-old girl who did not have a place to stay the night. The girls name was Jeanette. Dr. Jones and his wife Gladys Jones were asked if they would be willing to keep the child until they could get Jeanette admitted into the Georgia Baptist Children's Home. Dr. and Mrs. Jones agreed, and Jeanette came to their home to spend a few nights. Dr. and Mrs. Jones fell in love with Jeanette and she never left their home and was formally adopted a few years later.
Jeanette graduated from Savannah High School in 1952 and went on to Baylor University where she earned her undergraduate degree in Physical Education, Recreation and Education in 1956. Jeanette then did her graduate study at Florida State University, University of Florida, University of Tennessee, and Tennessee State University. In 1974, she received a master's degree from Florida A&M with a major in Counselor Education and School Psychology. Jeanette dedicated her professional life impacting the lives of hundreds of boys and girls beginning as a teacher of physical education from 1957-1972 at various high and middle schools. In 1972, she became the coordinator at the Teen Parent Program at the Leon County School System in Tallahassee, Florida. From 1974-1977 she was Counselor, Career Guidance Project Director, and Job Placement Coordinator at Johnson High School in Gainesville, Georgia. In 1977, she accepted a position at Brenau University in Gainesville, Georgia as Director of Counseling, Testing and Placement and Financial Aid Director. In 1979, Jeanette became Senior High School Counselor at East Hall High School in Gainesville GA and was there until she retired in 1993. She often stated that her position at East Hall was the most rewarding of her entire educational career. In the summer of 1995, she received a call from her former principal at Johnson High School, Leland Dishman school superintendent of the North Slope Borough School District. A District in Alaska that consisted of more than 88,000 square miles and asked her to come out of retirement and offered her a Counselor position in Point Hope Alaska, a Village over 300 air miles west of Barrow. She could almost see Russia from her school. It was a great adventure for Jeanette, and she returned home in 1996 just in time to volunteer at the Lake Lanier Rowing and Canoe/Kayak facility in Gainesville, Georgia during the 1996 Olympics.
Jeanette loved her time at the beach where she purchased a seasonal home after retirement. Her children and grandchildren were her priorities and she was there for all of them with love, kindness, and support. She had a big heart and loved all of them equally and unconditionally.
Jeanette was preceded in death by her parents, Dr. Jeffrey and Gladys Jones, brothers, Dr. Jeffrey Jones, Marlin Jones, her infant son Stephan, and her son Hans Schacht Jr. She is survived by her brother Dr. Roger Jones, son Bryan Schacht, daughters in law Alecia Schacht and Denise Grogan. Also surviving include her grandchildren Nicholas Schacht, Amanda Schacht Turner, Elisabeth Schacht, Aubrey Schacht Pierce, and Alexandra Schacht as well with seven great grandchildren.
Jeanette was under the care of Atlanta Family Hospice and a resident at Hope Memory Care in Duluth, Georgia. She and her entire family are deeply grateful for the loving care provided throughout that time by the staff.
A memorial service will be held at Memorial Park Funeral Home in Gainesville, Georgia on Friday June 14, 2019 beginning at 2:00 with Senior Pastor Mike Taylor of Central Baptist Church officiating. The family will receive friends right afterwards until 4:00.
Memorial Park Funeral Home, 2030 Memorial Park Road, Gainesville, GA 30504 is in charge of arrangements.
Send online condolences to www.memorialparkfuneralhomes.com