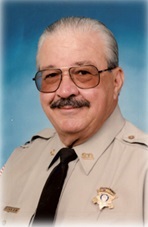 Bobby John "Bob" McMahan, 85, of Gainesville passed away December 4, 2018 following an extended illness.
Funeral services will be held at 11:00 a.m. on Friday, December 7, 2018 in the Chapel of Memorial Park Funeral Home with Sheriff Gerald Couch and Rev. Mike Burgamy officiating. The family will receive friends on Thursday December 06, 2018 from 2:00-4:00 p.m. and 6:00-8:00 p.m. at the funeral home. Interment will follow in Antioch Baptist Church Cemetery.
Born on July 22, 1933 he was the son of the late Harold Ellis and Viola Youngblood McMahan. Mr. McMahan was a veteran of the United States Army where he was an Army Ranger. While in service he was awarded the Army Commendation Medal, Parachutist Badge, Ranger Tab, Combat Infantry Badge, Permanent Aircraft Crewman Badge, Bronze Star Medal, Purple heart, 3 Overseas Service Bars, Vietnam Campaign Medal w/ 60 Device, National Defense Service Medal w/PLC, Good Conduct Medal (5th Award), Vietnam Service Medal w/1 Silver Star
Mr. McMahan was retired from the Hall County Sheriff's Department where his career began in January 1973 as a patrolman until 1978. In 1978, he was promoted to Sergeant "A" Shift Road Supervisor. In 1980 Mr. McMahan was promoted to Training Sergeant and continued in that position until 1984. In 1984 he was promoted to Lieutenant "C" Watch Supervisor. Mr. McMahan started the Hall County Sheriff's first SWAT Team. He was of the Baptist faith.
In addition to his parents, Mr. McMahan is preceded in death by his brother, Billy McMahan.
Mr. McMahan is survived by his wife of 62 years, Beatrice "Dixie" McMahan of Gainesville; daughters, Cheryl Robinson (James) of Dawsonville, Vicki King (Jerry Hudgins) of Clarkesville; grandson, Josh Robinson (Amy Robertson) of Gainesville; granddaughter, Dreama Huffstatler (Michael), Maggie Burton (Shawn) of Dawsonville; grandson, Zach King (Zoe) of Huntsville, AL; 4 great grandchildren and his beloved dog Nick.
Memorial Park Funeral Home, 2030 Memorial Park Road, Gainesville, GA 30504 is in charge of arrangements.
Send online condolences to www.memorialparkfuneralhomes.com