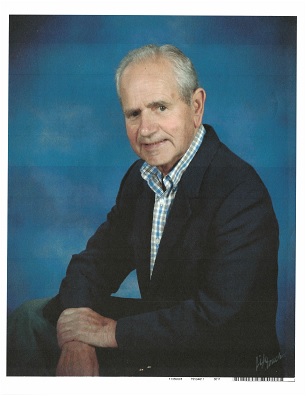 Landy, Richard, 87 years young, of Flowery Branch, Georgia died November 26th 2018.He was born on June 23rd, 1931 in Cheesemont, County Tipperary, Ireland, to parents John and Alice Landy.
His siblings were Honor Landy, Mary Kinsella and Margaret Pritchard. He was educated at The Christian Brothers School in Tipperary. After graduating he joined the British Army in 1945. Richard served in Tripoli, Germany, Malaysia, Singapore and retired as a Second Lieutenant in 1965. Richard was awarded the British Empire Medal in recognition of distinguished service in Malaya, by HM Queen Elizabeth, at St James's Palace. He worked and lived in many places including London, England where he owned a restaurant.
Richard immigrated to the United States in 1980. He then settled in Georgia where he managed Major McGill's Restaurant in Flowery Branch. He later worked with Dutch Quality House in Gainesville. Richard was an active and contributing parishioner at St. Michaels Catholic Church where he enjoyed his work with St. Vincent De Paul. He also enjoyed working with fellow parishioners supporting Good News at Noon. The Knights of Columbus honored Richard in 2015 with the Award of Achievement for helping families, the Community and St. Michaels. Richard was a very kind and loving man. He was also incredibly disciplined and his work ethic was unparalleled. He made a huge impact on his family and friends, and will be greatly missed by all who were fortunate to know him.
Richard is survived by nieces and nephew Margaret Welsh, Patricia Cotter, David Pritchard, Jillian Cooke, Michele Beardsley (Mimi) and great nephews and great nieces Michael Welsh, Donna Offord, Fiona Welsh, Taylor Pritchard (deceased), Grace Pritchard, Caillin Cooke, Margaret Beardsley (Maggie), and Ryan Beardsley.
Viewing will be Friday, December 7th 5-7pm at Memorial Park Funeral Home, Gainesville. A Mass followed by a reception will be held at St. Michaels Catholic Church in Gainesville, Georgia on December 8th 2018 at 1pm (Feast of the Immaculate Conception). The Internment will follow at 3.30pm at Memorial Park Cemetery in Gainesville.
In lieu of flowers the family would appreciate donations to St. Vincent De Paul.
Memorial Park Funeral Home, 2030 Memorial Park Road, Gainesville, GA 30504 is in charge of arrangements.
Send online condolences to www.memorialparkfuneralhomes.com