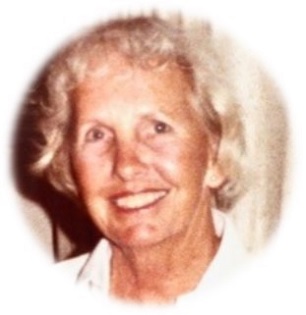 Mrs. Leah Belle Holland, 95, of Gainesville passed away on Thursday, November 30, 2018 at the Waterford.
The family will have a service at a later date in Ft. Lauderdale, Florida.
Born on September 25, 1923 in Haskell, Oklahoma to the late Harold G. Gentry and Helen Gilmore Gentry. Leah was a homemaker her whole life and was married to her husband William Allen Holland Sr.
Mrs. Holland is preceded in death by her parents and husband as well as her brother Harold "sonny" Gentry and sister Miriam "Nita" Gentry Porter. She is survived by her son and daughter-in-law Bill and Susie Holland of Gainesville; Daughter and son-in-law Beth and Joseph Glenn of Plant City, FL; grandson and granddaughter-in-law William Douglas Holland and Pamela Holland of Gainesville; granddaughter and grandson-in-law Holly Holland Martin and Matthew Royal Martin of Gainesville; great granddaughter Lily Mae Martin of Gainesville and great grandson William Huntley Martin of Gainesville.
Memorial Park Funeral Home, 2030 Memorial Park Road, Gainesville, GA 30504 is in charge of arrangements.
Send online condolences to www.memorialparkfuneralhomes.com.
Funeral Home
Memorial Park Funeral Home and Cemetery and Crematory
Phone
770-287-8227
Address
2030 Memorial Park Road, Gainesville, GA 30504
Website