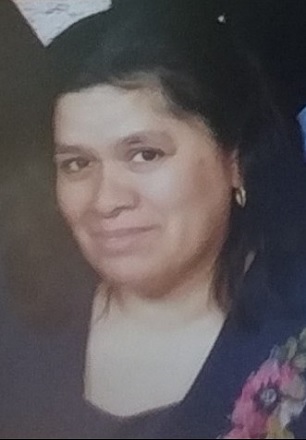 Ofelia Torres, age 47, passed away on Tuesday, October 9, 2018 surrounded by her loved ones at her home in Gainesville, GA after battling stomach cancer.
Mrs. Torres was born December 21, 1970 in Talcosahua Jalisco, Mexico to Maria Cruz Castillo and Santos De Luna Leanos. She married Bartolo Torres on 08/28/1990. Together they raised one daughter and three sons. Ofelia was devoted to her faith, her family, and her husband whom she loved and was loyal to until the very end. Mrs. Torres was a stay at home mom and spent her days caring for her children. Then she went on to become a grandmother. She was an amazing grandmother to her four grandchildren. She cared and loved her grandchildren like her own. She meant the world to her grandchildren, and they love her very much. Ofelia will greatly be missed by all her loved ones.
Ofelia leaves her husband, Bartolo Torres; her daughter, Elizabeth Torres-Grindle; and her sons, Alberto
Torres, David Torres, and Alex Torres. She also leaves her grandchildren, Emma Grindle, Aiden Grindle,
Mason Grindle, and Anthony Torres. Also surviving Ofelia are her siblings, Gloria, Felipe, Juan, Francisco,
Adolfo.
Funeral services for Ofelia are scheduled for 2:00 PM Friday, October 12, 2018 at Hillside Chapel Funeral Home in Gainesville, GA.
Pastor Ronald Tubillas will officiate.
Interment will follow in Hillside Memorial Gardens Cemetery.
The family will receive friends at Hillside Chapel Funeral Home on Thursday, October 11 from 4:00 PM until 8:00 PM, and again from 10:00 AM until hour of service on Friday, October 11, 2018.
Online condolences may be made at www.hillsidechapelfuneralhome.com
Hillside Chapel Funeral Home & Cremation Services 1190 McEver Rd. Gainesville, GA is in charge of arrangements.