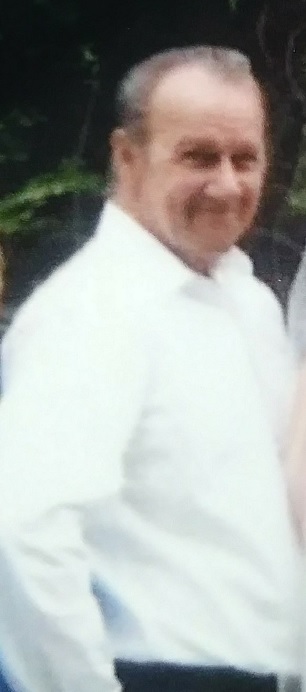 Jewell "Bud" Ledford, age 74, of Gainesville, GA passed away Tuesday, August 14, 2018.
He was born in Dahlonega, GA to the late Hershel and Helen Satterfield Ledford, and worked as a heavy equipment mechanic. He served his country in the United States Army, and was of the Baptist faith.
Bud was preceded in death by his brothers, Bill Ledford, Robert Ledford, Buck Ledford, and Butch Ledford.
He is survived by his daughter, Angela Ledford; son, Casey Ledford; daughter, Tina Stone; sister and brother-in-law, Brenda and Kenny Gee; and brothers and sisters-in-law, Bo and Joan Ledford and Bryan and Dot Ledford. 10 grandchildren, 5 great grandchildren, and a number of other relatives also survive.
A Memorial Service for Bud is scheduled for 2:00 pm Saturday, August 18, 2018 at Bethel Tabernacle Baptist Church 2920 Morrison Moore Pkwy East Dahlonega, GA.
Rev. Tony Ledford and Rev. Robby Ledford will officiate.
In lieu of flowers, please make donations to Bethel Tabernacle Baptist Church 3646 Mt Vernon Rd
Gainesville, GA 30506 in Bud's memory.
Online condolences may be made at www.hillsidechapelfuneralhome.com
Hillside Chapel Funeral Home & Cremation Services 1190 McEver Rd. Gainesville, GA is in charge of arrangements.