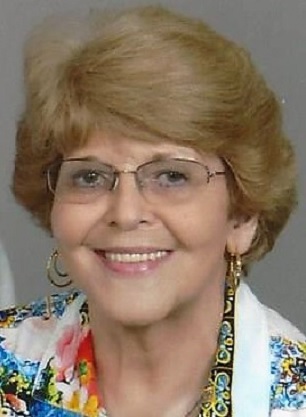 Mrs. Linda Gail Bryant, 70 of Murrayville, Ga passed away Tuesday, July 9, 2018.
Mrs. Bryant was a lifetime resident of Hall County. She was the daughter of the late Ray and Thelma Elrod Little. She was a homemaker and a member of the Mt. Vernon Baptist Church.
Survivors include her husband of 50 years, Phillip Bryant; children, Chris and Sara Bryant of Clermont Ga, and Celeste and Tim Milford of Lula Ga; grandchildren, McCree and Matt Pratte, Paige Milford, Jacob, Katie Rae, and Elijah Bryant; siblings, Barbara and Stanley Ertzberger, Bradley and Janell Little, and Brenda Little, all of Gainesville, Ga.
Mrs. Bryant is preceded in death by her parents and infant son, Thomas Phillip Bryant, Jr.
Funeral services will be held at 2:00 p.m. Wednesday, July 11, 2018 at Mt. Vernon Baptist Church. Mrs. Bryant will lie in state at the church from 1:30 p.m. until the funeral hour. Rev. Steve Baker and Rev. Chris Bryant will officiate. Interment will follow in Yellow Creek Baptist Church Cemetery. The family will receive friends at the funeral home from 2:00 pm until 4:00 pm and 6:00 pm until 8:00 pm on Tuesday July 10, 2018.

In lieu of flowers the family has asked that memorial contributions be made to Yellow Creek Cemetery Fund, c/o Wayne Underwood, 2054 Claude Parks Road, Murrayville, Ga. 30564., Hospice of Northeast Georgia 2150 Limestone Parkway, Suite 222, Gainesville, Ga. 30501, American Cancer Society 2565 Thompson Bridge Rd Ste. 114, Gainesville, GA 30501, or Mt. Vernon Baptist Church 5233 Will Wheeler Rd, Murrayville, GA 30564.
Those wishing to send online condolences to the family may do so at littledavenport.com
Little & Davenport Funeral Home & Crematory, Gainesville, Ga. is in charge of arrangements.