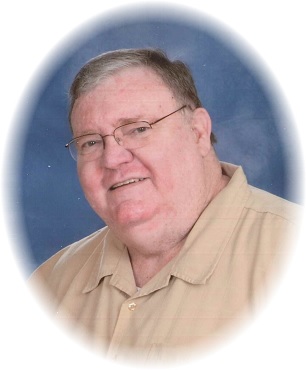 John Richard (Rick) Kiser, 69, of Braselton passed away on Sunday, May 20, 2018 at his residence following a sudden illness.
Funeral services will be held at 11:00 a.m. on Thursday, May 24, 2018 in the Chapel of Memorial Park Funeral Home with Rev. Myles Brown, Rev. Randall Reed and Rev. Randall Hulsey officiating. Interment will follow in Poplar Springs Baptist Church Cemetery. The family will receive friends at the funeral home on Wednesday, May 23, 2018 from 2:00 p.m. until 4:00 p.m. and from 6:00 p.m. until 8:00 p.m.
Born on April 28, 1949 in Gainesville Ga he was the son of the late B.A. and Daisy Anglin Kiser. Mr. Kiser was ordained as a minister in 1976. He served as Pastor at Calvary Baptist Church and Sharon Baptist Church. He was Associate Pastor at Poplar Springs Baptist Church and Youth Minister at First Baptist Church Oakwood and Talmo Baptist Church. Mr. Kiser had previously worked for Sears, First National Bank, Norton Construction, and he retired from the Hall County Library System. Mr. Kiser was a member of First Baptist Church Oakwood.
In addition to his parents, Mr. Kiser is preceded in death by his father in law and mother in law, E.T. and Mildred Hulsey.
Mr. Kiser is survived by his loving wife, Mary Hulsey Kiser of Braselton; special family, Robin, Kevin and Preston Buckley; brothers, Bob Kiser (Lil), Doug Kiser (Luanne); sister, Kay Riggan (Mike); sister in law, Betty Kunreuther; brother in law, Bill Hulsey (Lynn), Bob Hulsey (Aletha) and a number of nieces and nephews.
Flowers are appreciated however, those desiring may make memorial contributions to Eagle Ranch, P.O. Box 7200 Chestnut Mountain, GA 30502.
Memorial Park Funeral Home, 2030 Memorial Park Road, Gainesville, GA 30504 is in charge of arrangements.
Send online condolences to www.memorialparkfuneralhomes.com