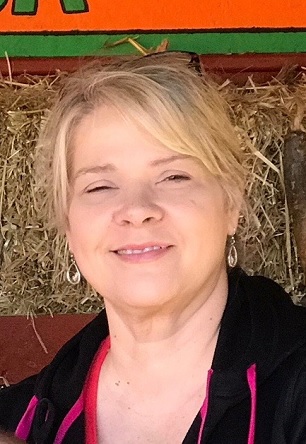 Evans Funeral Home announces the death of Mrs. Lisa Michelle Garmon Ledbetter, age 51, of Jefferson, Georgia, who passed away on Tuesday, May 1, 2018. Mrs. Ledbetter was born Decatur, Georgia and was a Cosmetologist for many years. She owned and operated Salon 51 in Lawrenceville, Georgia. Mrs. Ledbetter was preceded in death by her mother, Marie Bunn and her brother, Raymond Mathis.
Survivors include her two loving grandchildren, Grayson and Cody Evans of Winder, husband, William "Tony" Ledbetter of Jefferson; stepdaughter, Jessica Garmon Evans and her husband Tim of Winder; Sisters and Brother in law, Linda and David Kinney of Lawrenceville, Wanda Hall of Covington, Brenda Mathis of Grayson, Carol Gilbert of Grayson, Jackie Mathis of Snellville, Becky Wood of Snellville, Pam Hall of Dacula; brother, Randall Mathis and Johnny Mathis of Winder; Numerous Nieces, Nephews and Cousins also survive.
The Funeral Service will be held on Friday, May 4, 2018 at 11:00 AM in the Chapel of Evans Funeral Home with Rev. Vaughn Howington Jr. officiating. The burial will follow in the Evans Memory Gardens in Jefferson.
The visitation will be held on Thursday evening, May 3, 2018 from 5 – 9 PM at Evans Funeral Home in Jefferson.
Evans Funeral Home, Jefferson. 706-367-5467.
Online condolences at www.evansfuneralhomeinc.com