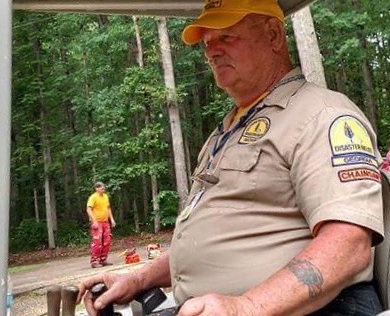 Evans Funeral Home announces the death of Mr. Gary I. Verhulst, age 70, of Maysville, Georgia who entered into rest Wednesday, March 21, 2018.

Mr. Verhulst was born in Detroit, Michigan a son of the late Charles and Shirley Tieman Verhulst. He was a member of Georgia Baptist Disaster Relief Unit 19-R, ABPA, Gold Wing Road Rider Association, Harley Owners Group "HOG", and Grove Level Baptist Church. Mr. Verhulst served his country in the U.S. Army, and was a retired Fireman. In addition to his parents, Mr. Verhulst is preceded in death by an infant son, Gary Verhulst, Jr., and a brother, Paul Verhulst.
Survivors include his wife Shirley Miller Verhulst of Maysville, two sons, Chuck Verhulst and his wife Katherine, and Gary I. Verhulst, III and his wife Christina all of Warren Michigan. Five sisters, Vicky Kozak of Drydan, Michigan, Gail Cramer and her husband Ken of Wellington, Florida, Mary Verhulst-Van of Center Line Michigan, Becky Verhulst-Lyon and her husband Roy of Harrison Township, Michigan, and Rachael Verhulst of Zepher Hills, Florida. Nine Grandchildren and several nieces and nephews also survive.

Memorial services will be held 3:00 P.M. Sunday, March 25, 2018 from Grove Level Baptist Church with Pastor Jeff Appling, Pastor John Wood and Mr. Don Moore officiating. The family will receive friends at the Church, 2:00 – 2:45 P.M. Sunday, March 25, 2018 prior to the service.
In lieu of flowers, memorials may be made to the American Cancer Society, 105 West Park Drive, Suite C, Athens, Georgia 30606.

Evans Funeral Home, Inc., 1350 Winder Highway, Jefferson, Georgia 30549.