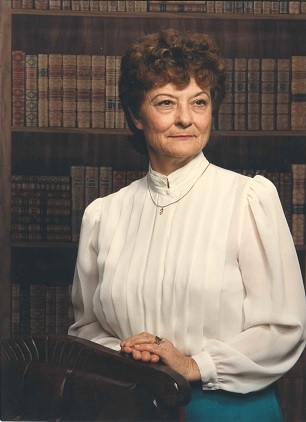 Florrie Nell (Flossie) Southers, age 90 of Gainesville passed away peacefully, Saturday, December 30, 2017 at the Bell-Minor Home,
Gainesville.

Funeral Services will be held 2:00 p.m. Saturday, January 6, 2018 at Wards Funeral Home Chapel. The Rev. Darryl Womack and Rev. Josh
Frazier will be officiating. Interment will follow at Bethlehem Baptist Church Cemetery, Lula. The family will receive friends Friday,
January 5, 2018 from 2:00 p.m. to 4:00 p.m. and 6:00 p.m. to 8:00 p.m. at Wards Funeral Home.

Ms. Southers was born April 27, 1927 to the late Charlie and Avie (Pittman) Southers. She was preceded in death by her brother and
sister-in-law Carl and Lee Southers; brothers: Otto (Tobey) Southers, Junior Southers, Willard (Buck) Southers; her sister and
brother-in-law Irene (Bibbie) and Barker Jones, and brother-in-law Myron Leckie.

Flossie was a member of Montgomery Memorial Baptist Church, Gainesville. She retired from Liberty Mutual Insurance Co. Due to
declining health, Flossie spent her last years at the Bell-Minor Home and was known by the staff and residents as "Miss Hollywood". She was a kind and loving person to all that knew her. She could brighten your day with her smile and caring heart.

She is survived by her sister Louise Leckie, Gainesville; and sister and brother-in-law Mildred (Millie) and David Harrison, Richardson,
Texas. Nieces and nephews; Janie Southers, Carolyn Collins, Tona Nelson, Kim Steere; David Southers, Mike Southers, and Tobey Leckie; and several great-nieces and nephews and cousins.

The family would like to thank the staff at the Bell-Minor Home for their dedicated and loving care for Flossie.

Condolences may be made online at wardsfh.com Ward's Funeral Home 758 Main Street S.W. Gainesville in charge of arrangements.
Funeral Date
01/06/2018 at 2:00PM
Funeral Home
Wards Funeral Home & Crematory
Phone
770-534-5351
Address
758 Main St. SW, Gainesville 30501
Website