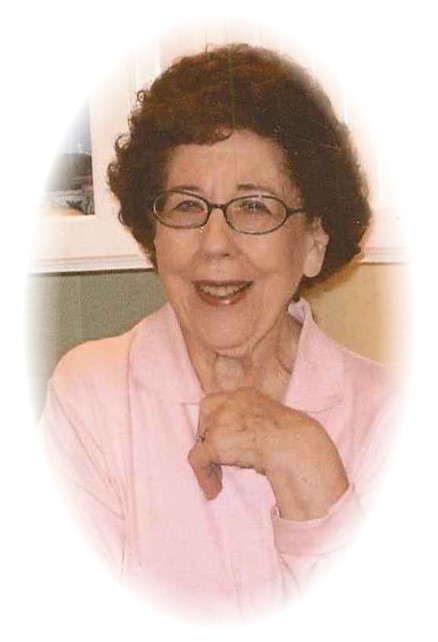 Minnie Lee Ashe Hooper, age 95 of Murrayville, Georgia, went to be with the Lord on Friday, December 22, 2017, following an extended illness. She was cared for at home by her daughter, Cheryl (Ron) Williams, Katherine Johnson, Jan H. Chester and Northeast Georgia Hospice Team.
A celebration of her life will be held at 3:00pm on Sunday, December 24, 2017 at Memorial Park North Riverside Chapel. Rev. Danny Jones will officiate. Interment will be held at Alta Vista Cemetery at 2:00pm on Sunday, December 24, 2017.
Minnie Lee Ashe Hooper was born on December 30, 1921, in Gainesville, Georgia to the late Robert Ashe and Minnie Jane Mabry Ashe. She graduated from Gainesville High School in 1938 with Honors. She married Richard W. Hooper in 1946 and they lived in Gainesville for their entire lives.
As a dedicated Christian lady, Mrs. Hooper spent her life in church ministry, teaching all about Jesus to adults, as well as children. She was an active, charter member of Northlake Baptist Church of Gainesville, Georgia, and attended there until her sickness made her home-bound several years ago.
Mrs. Hooper worked at Slack Auto Parts in Gainesville from the time she was 19 years old until she retired in her mid-70's. She was a well-loved employee and highly respected by many.
Above all, she was a devoted wife, mother and grandmother with many, many friends.
She was preceded in death by her husband Richard W. Hooper; parents Robert and Minnie Jane Ashe; brother Ernest Ashe; sisters Eva A. Sloan and Grace P. Brown.
She is survived by her daughter and son-in-law Cheryl L. Williams and Ronald E. Williams, DMD of Murrayville; daughter and son-in-law Jan H. Chester and Tony A. Chester, DMD, of Dahlonega, Georgia; grandchildren John and Annie Williams of Gainesville, Katherine Williams-Johnson and Taylor Johnson of Flowery Branch, Lauren Chester-White and Alex M. White of Berkley, California, and Logan C. Chester of Dahlonega; great-grandchildren Luke T. Williams, Molly Williams and Elizabeth Johnson; nieces Donna Brown of Marietta, Joy L. Brown of Gainesville and Deena Sheram of Athens; brother-in-law Donald Hooper; sisters-in-law Ethel Smith, Micki Hurley and Ethelene Hooper; as well as numerous other beloved relatives.
In lieu of flowers, the family requests that donations be made to Northlake Baptist Church Building Fund, 4823 Thompson Bridge Road, Gainesville, Georgia 30506. Online Condolences can be made at www.memorialparkfuneralhomes.com. Memorial Park North Riverside Chapel, 989 Riverside Drive, Gainesville, Georgia 30501. 770-297-6200.