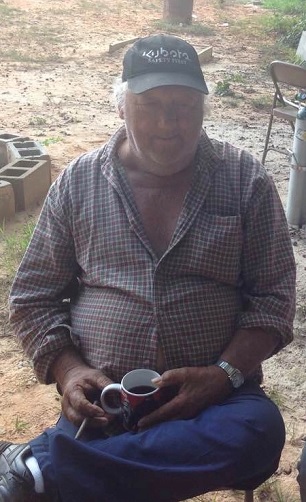 Robert "Tobe" Simmemon, age 65, of Cornelia, Georgia, passed away on Monday, December 4, 2017.
Mr. Simmemon was born on November 2, 1952, in Demorest, Georgia; a son of the late Lamar and Donnie McDuffie Simmemon. He was also preceded in death by his son, Stanley Simmemon. Mr. Simmemon was a member of Open Arms Worship Center.
Survivors include his loving wife of 46 years, Sue Jones Simmemon of Cornelia; daughters and sons-in-law, Amanda and Nathan Hunnicutt of Claxton and Jessica Simmemon and Jr. Patton of Cornelia; sisters and brothers-in-law: Jeanette and James Campbell of Baldwin, Judy and Jimmy Tidwell of Cornelia, and Cynthia and Douglas Moore of Baldwin; brother, Winston "Joy" Simmemon of Alto; grandchildren: Meyghan Simmemon, Brandone Simmemon, Dylan Kimsey, Levi Kimsey, Pipar Simmemon, and Harley Simmemon; and great-grandchild, Carsten Simmemon.
Funeral services are scheduled for 2:00 pm on Thursday, December 7, 2017, at Whitfield Funeral Home, South Chapel, Baldwin, Georgia, with Pastor Terry Benfield, Pastor John Dubois, and Pastor Wes King officiating. Interment will follow in Baldwin City Cemetery.
The family will receive friends from 5:30 pm on Tuesday, December 5, 2017 until the day of the service on Thursday, December 7, 2017 at the residence, 3673 Mud Creek Road, Cornelia, Georgia 30531.
Those wishing to express online condolences to the family may do so by visiting www.whitfieldfuneralhomes.com.
Arrangements are in the care of Whitfield Funeral Homes & Crematory, South Chapel, 1370 Industrial Boulevard, Baldwin, Georgia.