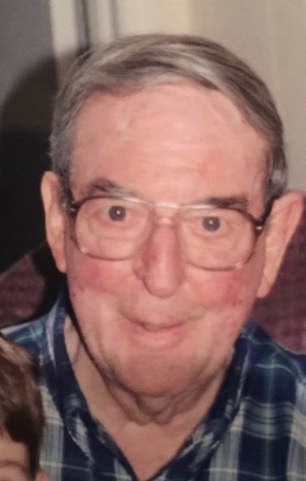 A memorial service will be held at Little Davenport Chapel on Saturday October 7th at 2:00 PM for William "Perino" Cochran, 96, of Gainesville. The Rev. Don Elrod and Rev. Bucky Kennedy will officiate. The family will receive friends prior to the funeral from 12:00 p.m. – 2:00 p.m. at Little Davenport Funeral Home, with the memorial service immediately following visitation. Mr. Cochran died on Wednesday October 4th at Northeast Georgia Medical Center following an extended illness.
Mr. Cochran was born in Hall County on July 30, 1921 to the late Kater Lee Cochran and Elizabeth Pearl Green Cochran. He is survived by his loving spouse of 66 years, Mary Frances Reed Cochran, and their two children Sarah Elizabeth Cochran Lathem and her husband Jerry Lathem, William Brent Cochran and his wife Christy Cochran, and four grandchildren and families, Brad and Emma Lathem, Kristen and Brandon Butler, grandsons Chandler Cochran and Charlie Cochran, and great grandchildren Jack and Sam Butler. He is preceded in death by siblings and their spouses, Fannie Cochran Lee & Delmar Lee, Charlie and Lorena Cochran, Inez Cochran Sears and Charles Sears, and Lucy Cochran. He is survived by two brothers Henry Cochran, and George and Joyce Cochran, along with a host of nieces, nephews, and extended Family including sisters-in-law Hazel Smith, Vivian and Joe Conner, Blanche and Burlon Couch, and Mrs. Myron (Betty) Reed.
Mr. Cochran retired in 1985 after a 35 year career with The Southern Company/Georgia Power. He enjoyed years of vegetable gardening, loved his family and was widely known by many throughout the Northeast Georgia region. He was a gifted musician and enjoyed music all of his life. He served as the pianist for several churches throughout the area for many years, and was a member of the Corinth Baptist Church for almost all of his 96 years. He served as the Church Treasurer, Deacon Chairman, and taught Sunday School for many years. He was a faithful member and provided piano music for the Bob Russell Sunday School class (a non-denominational class of business men) in Gainesville for many years. He served on the Auxiliary of the Northeast Georgia Medical Center for several years and enjoyed volunteering to serve others. He loved his church and served his community for many years as his health allowed. Later in life he formed a group of musicians who provided weekly music for residents of the New Horizons Care Home in Gainesville until he reached the age of 90. He was blessed with good health and lived independently at home with Mrs. Cochran until May of this year when his health began to decline.
Those wishing to send online condolences to the family may do so at www.littledavenport.com. In lieu of flowers, memorial contributions may be made to Eagle Ranch Home for boys and girls.
Little & Davenport Funeral Home and Crematory, 355 Dawsonville Hwy., SW, Gainesville, GA 30501 is in charge of the arrangements.