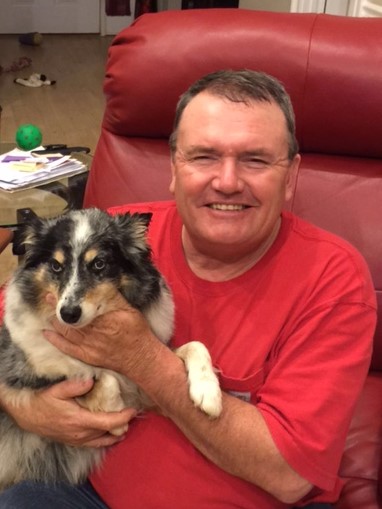 Kelly Westmorland, 55 of Gainesville passed away Friday, July 28, 2017.
Kelly was a lifelong resident of Gainesville. He owned his own construction and grading business, working almost 40 years in construction. He was always ready to help others and took initiative to see that other's needs were met. He was an avid sports fan.
Survivors include his fiancé, Sandi Lint; mother, Sandra Thompson (Al); sister and brother-in-law, Cree Aiken (Mitch); niece and nephew, Sydney Segars and Sawyer Wilson; special friend, Bo Farmer; special family of Tello Uscango; many loyal friends and loved ones also survive. Special thanks to Dwight Whitmire for his kindness and assistance during this trying time.
Kelly is preceded in death by his dad, W. F. Westmorland, Jr.
Funeral services will be held at 4:00 p.m. Sunday, July 30, 2017 at Little & Davenport Chapel. Rev. D. Dillon will officiate. Interment will follow in the South Bend United Methodist Church Cemetery. The family will receive friends at the funeral home Saturday, July 29, 2017 from 3:00-5:00 and 6:00-8:00 p.m.
In lieu of flowers, donations may be made to South Bend United Methodist Church Cemetery Fund at 3512 Clarks Bridge Rd, Gainesville, GA 30506.
Those wishing to send online condolences to the family may do so at littledavenport.com
Little & Davenport Funeral Home and Crematory, 355 Dawsonville Highway, SW, Gainesville, Ga. 30501 is in charge of arrangements.