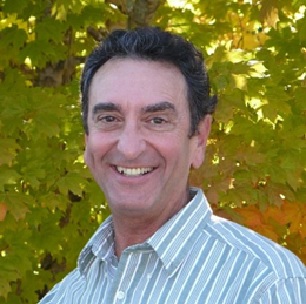 Mitchell Herman Cohen, 65, passed away on July 1st, 2017 in his home in Oakwood, Georgia after a year-long fight with pancreatic cancer. Mitchell's funeral service will be held this Friday, July 7th at the Hillside Chapel at 1190 McEver Road, Gainesville, Georgia. Visitation will be from 10:00 am – 11:00 am, followed by the funeral service from 11:00 am – 12:00 pm.
Mitchell was born on March 6th, 1952 in Orlando, Florida to Sarah and Herman Cohen. After attending Edgewater High school in Orlando, Mitch obtained his undergraduate degree in Forestry from the University of Florida, and continued his graduate education in Range Ecology and Management at the University of Nevada, Reno. After finishing school, Mitch began a long and successful career with the United States Forest Service as a servant of our public land. Throughout his career, Mitchell worked in prescribed fire, fought numerous wildfires, designed educational and interpretive displays, and even helped develop the first mobile app for the Chattahoochee National Forest. Mitchell married Deborah Cohen on May 27th, 1984. Mitchell and Deborah enjoyed 33 years of marriage, and together raised two wonderful children, David Cohen and Rachael Cohen Buys.
Mitchell was loved by many. If you had the pleasure of meeting him, he undoubtedly left a positive impression. His friends and family would describe him as an amazing father, dedicated husband, remarkable friend, and a generous, kind, and wise soul.
Mitchell is survived by his wife Deborah, daughter Rachael, and son David.
In lieu of flowers, the family requests that you consider donating to either the Pancreatic Cancer Action Network (www.pancan.org) or the National Forest Foundation (www.nationalforests.org)
Hillside Chapel Funeral Home & Cremation Services 1190 McEver Rd. Gainesville, GA is in charge of arrangements.