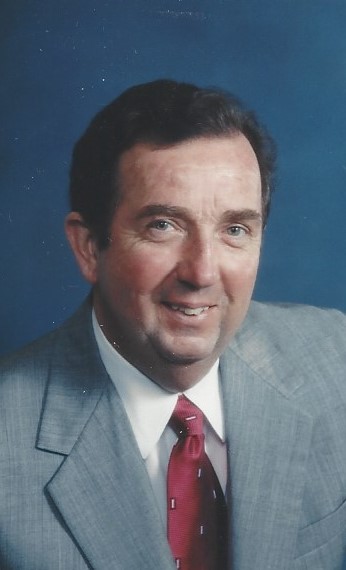 William Henry "Bill" Peck, 76, a life-long Gainesville resident, died on June 2, 2017, after bravely battling a long illness. A devoted family man and a loyal friend, Bill was a source of knowledge and guidance to many.
Bill attended Gainesville High School (Class of 1958), Clemson University and University of Georgia.
Bill's passion and curiosity for life was most evident by his love of automobiles. He was most comfortable in a garage. In his 20s, Bill somehow convinced his father to fund a drag racing team that toured the country, burning up the tracks. However, the racing brakes were locked down after meeting Linda McClure, the love of his life. He settled down in Gainesville to raise two sons and work in the family businesses, Peck Wholesale Feed and Grocery and the Gainesville Motel. Later, Bill developed the Gym of '36 building, first as an entertainment venue during the 1970s and later as commercial office space. His mark can be found on many other commercial and residential developments around Gainesville.
In 2007, Bill was one of the founders of the Old Friends Car Club. For 9 years, he led the esteemed organization, holding well-attended car shows and a providing a venue for like-minded enthusiasts. On most days during that time, you could find him at "the warehouse" discussing the day's "news" with whomever stopped by. They also talked about cars.
Bill, a faithful Christian, was an active, life-long member of the First Baptist Church of Gainesville, where he served as a deacon of the church and a member of the Anglers Sunday School Class.
To all who knew him, Bill was a smart, caring individual, willing to help friends and strangers alike.
Bill will be most missed by his wife of 51 years, Linda, and their sons (and families): Jason and Sarah Peck; Ashley and Mary Peck; his grandchildren, Julia, Lucas, Olivia and Andersen; his sisters and brothers-in-law, Reverend Bruce Morgan, Ronnie and Carol Ransom, L.D. (Whit) and Ann Whitmire, Morris and Charlotte McClure, Allen McClure, and many nieces and nephews. Bill was predeceased by his parents, Claud (Bud) and Rosa Minor Peck; and his sister, Emma Peck Morgan.
A celebration of life service will be held in the sanctuary of the First Baptist Church of Gainesville, GA on Tuesday, June 6, 2017 at 11:00 a.m.
In lieu of flowers, the family request the contributions be made to the Ministry of Caring, First Baptist Church, 751 Green Street, Gainesville, GA 30501.
Those wishing to send online condolences to the family may do so at littledavenport.com
Little & Davenport Funeral Home and Crematory, 355 Dawsonville Highway, SW, Gainesville, Ga. 30501 is in charge of arrangements.