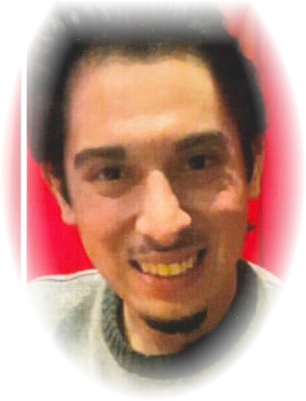 Mr. Juan Bosco Oswaldo Garcia Alanis age 24 of Douglasville passed away on Sunday January 22, 2017 following injuries sustained in an automobile accident.
Funeral services are scheduled for Friday January 27, 2017 at 2:00 p.m. at St. Michael Catholic Church with interment to follow in Memorial Park Cemetery. Father William Canales will officiate. The family will receive friends on Thursday January 26, 2017 from 2:00-8:00 p.m. at the funeral home.
Mr. Alanis was born on January 31, 1992 in Durango, Mexico to Juan Garcia-Marquez and Norma Patricia Alanis Escamilla. He worked as a sandwich maker at Market Deli and was of the Catholic Faith.
He is survived by his parents, Juan Garcia and Patricia Alanis, and siblings, Patricia Lucero Garcia, Juan Garcia, Jonathan Garcia, Marco Antonio Garcia, Joanna Garcia and Aretzy Garcia.
Memorial Park Funeral Home, 2030 Memorial Park Road, Gainesville, GA 30504 is in charge of arrangements.
Send online condolences to www.memorialparkfuneralhomes.com.