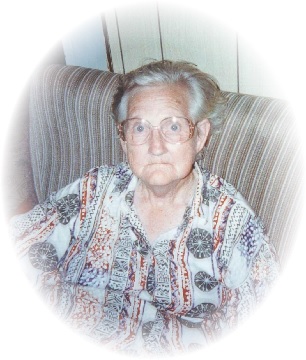 Mrs. Zoraline Gooch Grindle, age 92 of Cleveland, passed away on Wednesday, February 24, 2016 at Gateway Health & Rehab following an extended illness.
Funeral services are scheduled for Saturday, February 27, 2016 at 4:30 pm in the Chapel of Memorial Park Funeral Home with interment to follow in Memorial Park Cemetery. Reverend Michael Lambert will officiate. The family will receive friends on Friday, February 26, 2016 from 5 - 9 pm and Saturday, February 27, 2016 from 2 - 4:30 pm, prior to the service, at the funeral home.
Mrs. Grindle was born May 28, 1923 in Cleveland, Georgia to the late Alfred Gooch and Ella Hughes Gooch. She was retired from Northeast Georgia Medical Center and was of the Baptist Faith. Zoraline was preceded in death by her parents, her husband, James Luther Grindle, her son, James Melvin Grindle, daughter, Betty Grindle, brothers, R. L. Gooch and Edward Gooch, sisters, Ola Helton and Pauline Summerour and son-in-law, Melton Pickens.
Mrs. Grindle is survived by her daughter, Ella "Sissy" Pickens of Cleveland, son & daughter-in-law, Clyde & Jeannie Grindle of Cleveland, grandchildren, Ronnie, Shelia & Jason, 3 great-grandchildren and a number of nieces and nephews.
Memorial Park Funeral Home, 2030 Memorial Park Road, Gainesville, GA 30504 is in charge of arrangements.
Send online condolences to www.memorialparkfuneralhomes.com.