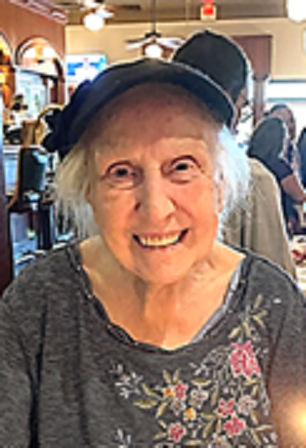 Ms. Audrey Carolyn Beck, 91, of Gainesville, passed away Sunday, November 19, 2023 at her residence.
Funeral services will be held at 2:00 p.m. Wednesday, November 22, 2023 in the Chapel of Memorial Park Funeral Home. Rev. Rick Taylor will officiate. Interment will be in Memorial Park Cemetery. The family will receive friends at Memorial Park Funeral Home Tuesday, November 21, 2023 from 5:00 p.m. until 8:00 p.m.
Born on October 14, 1932 in Chicago, IL, she was the daughter of the late Arthur Leonard Kling and Mabel Georgia (Battersby) Kling. Ms. Beck was retired from the Hall County Board of Education where she was a secretary.
In addition to her parents, Ms. Beck was preceded in death by her sister, Delores Reichart.
Ms. Beck is survived by her son, James Alvin Beck of Gainesville; daughters and son in law, Linda Mae & Steven Johnson of Groveland, FL, Diane Audrey Bales of Flowery Branch; grandchildren, Melissa Tillis, Stephanie Lang, Jennifer Mata, Kimberly Judge, Steven Johnson, Julie Franco, Melanie Bales; 12 great-grandchildren and a number of other loving relatives.
Memorial Park Funeral Home, 2030 Memorial Park Road, Gainesville, GA 30504 is in charge of arrangements.
Send online condolences to www.memorialparkfuneralhomes.com