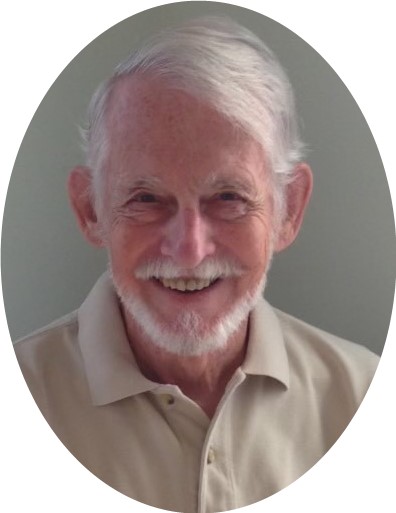 Donald J. Trantow died at the age of 91 on May 21, 2023 at Northeast Georgia Medical Center in Braselton, Georgia.
He was born July 29, 1931, in Merrill, Wisconsin, to Ralph and Geneva (Chauvin) Trantow. A 1949 graduate of Merrill High School, he served with the United States Air Force in Korea in 1952 as an announcer with the Armed Forces Radio Service. He married Marie Blando in Chicago, Illinois on June 30, 1956. Mr. Trantow held a variety of management positions in his career, the last of which was at the Washington, DC headquarters of AARP.
He derived much happiness from bicycling. He felt one of his most satisfying accomplishments was riding his custom-built powder blue with maroon trim bicycle 200 miles in one day beginning and ending at his home in Warner Robins, GA, on June 21, 1979. He also survived the Baltimore Bicycling Club's Twin Century ride in September 1985, which required a grueling 105.4 mile one-way bike ride from the northern end of Virginia's very hilly Skyline Drive to its southern terminus. After a motel overnight, he and his fellow riders cycled back the other direction to the original starting point. He often fondly remembered his two 640-mile 10-day cycle-camping trips with friends up the Blue Ridge Parkway and Skyline Drive in June 1981 (for the spring flowers) and the reverse route in September 1984 (for the fall colors).
Mr. Trantow loved driving his 1967 Austin Healey Sprite sports car and his 2002 Audi TT Coupe. He enjoyed going to many motor-racing events with his son, Michael. He was a fan of Formula 1 racing.
He also loved fine dining, baking, and good music, favoring both old time jazz and classical tunes, especially those by Mozart and Vivaldi. His favorite song was the love theme from his favorite movie, "Cinema Paradiso," which he attended with his wife, who was able to provide more accurate translations of the Sicilian language than the subtitles gave.
Mr. Trantow spent his retirement in Georgia, where he enjoyed watching his grandchildren grow up. He very much enjoyed serving as a volunteer for the 1996 Olympic Games in Atlanta, where he was assigned as a Media Steward at the Archery Field and at all of the various cycle-racing venues.
In August 2001, at age 70, he began a ten and a half month contract with the AmeriCorps National Rapid Responder Corps program, partnered with the Atlanta Red Cross, to serve as a full-time volunteer doing mainly disaster relief work (attending lots of local fires and helping the victims in various ways). There were 90 members of the NRRC in the country, average age 23. He also taught First Aid and CPR to disaster volunteers, and fire safety in the local elementary schools. He served two three-week tours of duty in NYC after the World Trade Center tragedy, working as a supervisor in Family Services at Service Center #1. He earned the national Getting Things Done award from the NRRC at the end of this service.
Dr. Estelle Ramey, who, in summing up her own distinguished life as a surgeon and researcher, said "I have loved and been loved; all the rest is background music." Mr. Don J. Trantow felt very privileged to be able to say the same thing.
Mr. Trantow was predeceased by the love of his life, his wife, Marie. He is survived by a son, Michael, (Katherine Salone) Trantow, Hoschton, Georgia; two daughters, Carrie (Walt) Soderman, Bonaire, Georgia, and Marcia (Chris) Weese, Lilburn, Georgia; three grandsons, Kevin Soderman, Eric and Carter Weese; two sisters, Marge Johnson, Wausau, Wisconsin, and Carol Jean Stewart, Salt Lake City, Utah; and a brother, James, Merrill, Wisconsin.
In lieu of flowers, donations may be made to the American Red Cross or Backpack Buddies of Metro Atlanta.
Private burial service will be at Andersonville National Cemetery on May 31, 2023.
Memorial Park Braselton Funeral Home, 5257 Green Street Hwy 53, Braselton, Georgia 30517 is in charge of arrangements. Send on-line condolences to www.memorialparkfuneralhomes.com.