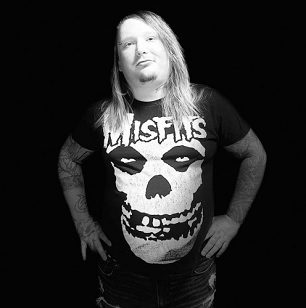 Austin Collins, age 29, of Lavonia, Georgia entered rest to be reunited with his mother and grandparents on Wednesday, May 17, 2023 following an automobile accident.

Mr. Collins was born on March 2, 1994 in Elbert County, Georgia. He was preceded in death by his mother, Angela "Angie" Wilson Collins; paternal grandparents, Eddie and Dorothy Collins; parents-in-law, Greg and Diane Lynn; brother, Zach Masters; and cousin, Jimmy Tackett.

Austin was employed with Bluegrass Dedicated where he served as a Truck Driver. He will be remembered for his talent and love for music. Austin was a talented guitarist and singer spending many hours working on, preforming and producing music. In addition to music, he was a phenomenal artist including tattoos and other art. He also enjoyed spending time working on cars. Most importantly, Austin was a dedicated husband, father, son, brother and friend. His family meant the world to him, and he loved spending time with them. Austin will be remembered for his big heart, and his bubbly personality.

Survivors include his loving wife, Chelsey Carmen Lynn Collins, of Lavonia; daughter, Bre'ly Dorothia Collins; sons, Jimmy Zachary Axl Collins; Cooper Shadow Ace Collins; father and step-mother, Barry and Sarina Collins, of Cornelia; brothers, Cody Masters, of Cornelia; Joshua Collins, of Habersham County; sister, Angel Cantrell, of Gainesville; sister and brother-in-law, Heather and Jack Gilbert, of Pelzer, SC; sister and sister-in-law, Hollie and Cassie Ruff-Knight, of Jonesboro; grandparents, Lee and Willette McClellon; aunt, Karen Chastain; aunt and uncle, Pamela Collins and Chuck Whitmire; special mother-in-law, Germaine Gilbert, of Pelzer, SC; sisters-in-law, Christy M. Lynn, Marty Lynn, and Erica Baines-Mann; brothers-in-law, Michael Mann; cousins, Danielle and Mitchell Potts, Tyler Whitsel; additional family, Emily Loggins, Trent & CJ Harrell and their girls, Edward Ruez, Caleb Manus, Joey Arguelles, Chris Page, Hayden Loggins, Sabrina Seabolt, Sabrinia Bruce, Cody McPhail, Sam "Cornbread" Wilson, Casey & Ashley Pugh and their babies.

Funeral Services will be held at 3:00 p.m., Saturday, May 27, 2023 at the Whitfield Funeral Home, North Chapel. Interment will follow in Yonah Memorial Gardens.

The family will receive friends from 5:00 p.m. to 8:00 p.m., Friday, May 26, at the funeral home.

Arrangements have been entrusted to the Whitfield Funeral Homes & Crematory, North Chapel at 245 Central Avenue, Demorest, Georgia 30535. Telephone: 706-778-1700.