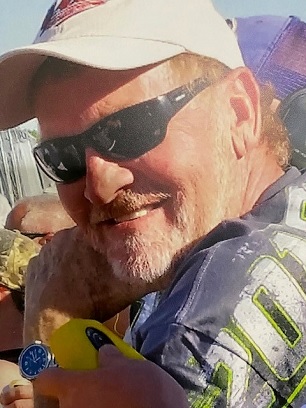 Mr. Christopher Eugene Wettlaufer, age 63 of Flowery Branch, passed away on Saturday, May 13, 2023, after losing his battle to lung cancer.
Mr. Wettlaufer was born December 9, 1959 in Atlanta, Ga. A loving husband, father and papa, he was a friend to everyone and a lover of NASCAR.
Mr. Wettlaufer is survived by his wife, Julie Bonner Wettlaufer; daughter & son-in-law, Haley & Kyle Duggan of Winder, Ga; son & daughter-in-law, Kyle & Erika Wettlaufer of Lula Ga; and grandchildren, Leighton and Kinley Duggan.
A Celebration of Life will be held at 12:00 p.m., Sunday, June 4, 2023 at The Duggan Residence, 1606 Jasper Drive, Winder, Ga to receive Family and Friends.
Memorial Park South Funeral Home, 4121 Falcon Parkway, Flowery Branch, Georgia 30542 is in charge of arrangements. Send on-line condolences to www.memorialparkfuneralhomes.com.