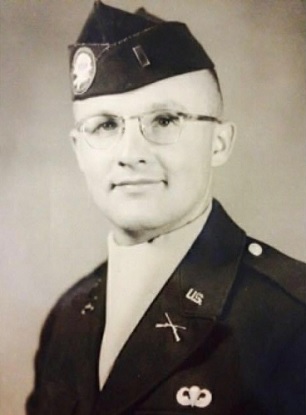 George Chandler Kaulbach, age 90, of Cornelia, Georgia passed away on Tuesday, January 24, 2023.

Mr. Kaulbach was born on September 26, 1932 in Atlanta, Georgia to the late George Chandler Kaulbach, Sr. and Marion Coates Kaulbach. In addition to his parents, he was preceded in death by his son, Duncan E. Kaulbach; his sisters, Suzanne Naylor, Lois Ferguson; and his brother-in-law, Gavin W. Jones.

George was an honorably retired minister member of the Northeast Georgia Presbytery and he attended the First Presbyterian Church of Cornelia. He graduated in 1950 from Marist High School in Atlanta. He then graduated from the Presbyterian College in 1954 and Columbia Seminary in 1964. Following graduation he was ordained as a Minister of Word and Sacrament in the Presbyterian Church in 1964. George pastored churches in Alabama, Florida and Georgia for over 30 years. He also was a United State Army Veteran serving as Second Lieutenant in the 82nd Airborne Division from 1954 to 1957.

Survivors include his loving wife of 60 years, Martha Ann Jones Kaulbach, of Cornelia; daughter and daughter-in-law, Suzanne Eleanor Kaulbach and Misty Farmer, of Jonesboro; daughter and son-in-law, Laurie Marion Oldroyd and Michael Oldroyd, of Lula; and a gang of nieces and nephews.

A Memorial Service will be held at 11:00 a.m., Saturday, January 28, 2023, at the First Presbyterian Church of Cornelia with the Rev. Andy Chambers officiating.

The family will receive friends from 10:00 a.m. to 11:00 a.m., Saturday, January 28, 2023, at the church prior to the service.

In lieu of flowers, memorial donations may be made to the First Presbyterian Church of Cornelia, 469 North Main Street, Cornelia, Georgia 30531.

Arrangements have been entrusted to the Whitfield Funeral Homes & Crematory, North Chapel at 245 Central Avenue, Demorest, Georgia 30535. Telephone: 706-778-1700.
Funeral Date
01/28/2023 at 11:00AM
Funeral Home
Whitfield Funeral Home, North Chapel
Phone
(706) 778-1700
Address
245 Highway 441 S, P.O. Box 58, Demorest 30535
Website