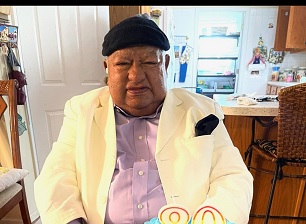 Mr. Jose Feliciano of Gainesville, Georgia passed, Saturday, January 21, 2022.
Celebration of Life Services will be held on Thursday, January 26, 2023, 10:00am at
TriuFantes De JesuCristo Church, 749 Jesse Jewell Parkway Gainesville, Georgia 30507.
Internment Alta Vista Cemetery,
521 Jones St, Gainesville, GA 30501
Visitation Wednesdy, January 25,2023 ,3:00pm-7:00pm at New Life Missionary Baptist Church,1380 Harriston Drive Gainesville,Georgia 30507. Family and friends will assemble at the church on Thursday at 9:30AM.
Young's Funeral Home