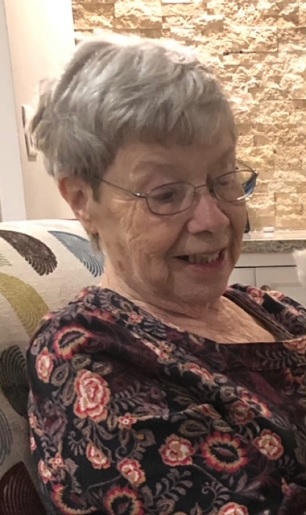 Martha Ann LaPrade "Motsy" Garrin, age 84 of Cornelia, passed away on Sunday, January 22, 2023, surrounded by those who loved her most.
Born on June 18, 1938, in Clarkesville, she was a daughter of Connie Chester LaPrade and Martha Viola Brookshire LaPrade. Mrs. Garrin was an independent and hardworking mother, who retired from Clarkesville Mill and later from NOK. She was a member of Mt. Carmel Baptist Church in Demorest. She particularly enjoyed caring for her pets, and the strays that came to her home from time to time.
In addition to her parents, she was preceded in death by her siblings; Garnett LaPrade, Roy LaPrade, J.C. LaPrade, Helen Thomason, Janelle Burrell, Betty Sue Whitmire, Imogene Trotter, and Marilyn Griffin.
Survivors include sons and daughters-in-law, Curtis Garrin (Paula) of Clarkesville, Connie Garrin (Denise) of Demorest, Chris Garrin (Tammy) of Alto, Eric Garrin of Dallas, Texas, and Jason Garrin of Cornelia; six grandchildren, three great grandchildren, and one great-great grandchild; numerous nieces, nephews, other relatives and friends, and her loving dog, Pandy.
A private celebration of Mrs. Garrin's life will be held at a later date.
An online guest register is available and may be viewed at www.mcgaheegriffinandstewart.com.
McGahee-Griffin & Stewart Funeral Home of Cornelia, Georgia (706/778-8668) is in charge of arrangements.