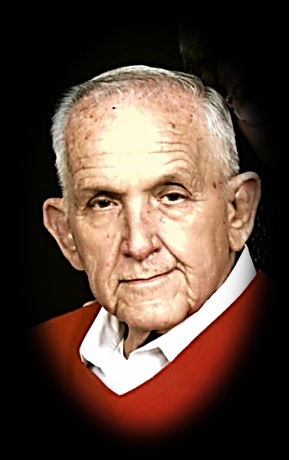 Mr. Paul Wilburn Wilson, 84, of Gainesville, passed away Tuesday, November 22, 2022 at Northeast Georgia Medical Center Gainesville.
Funeral services will be held at 11:00 a.m. Saturday, November 26, 2022 in the Chapel of Memorial Park Funeral Home. Rev. Zack Williams and Rev. Mike Taylor will officiate. Interment will be in Memorial Park Cemetery. The family will receive friends at Memorial Park Funeral Home Friday, November 25, 2022 from 5:00 p.m. until 7:00 p.m. and on Saturday, November 26th from 10:00 a.m. until 11:00 a.m.
Born on April 15, 1938 in Atlanta, he was the son of the late Paul Stewart and Myrtle Shelnutt Wilson.
Mr. Wilson was employed with Pepsi Cola of Atlanta from 1965 until 1971, he then became Manager of the Gainesville Pepsi Plant from 1972 until 1977 and was the night manager of Northeast Sales of Gainesville until 2004. He received many awards from Pepsi Cola for outstanding achievements in service and for increased sales in the North Georgia region. Mr. Wilson was a member of the Georgia Soft Drink Bottlers Assn, President of McEver Elementary School Parents/Teachers Assn for 2 years and Exchange Club of Gainesville. Mr. Wilson was a very active member of Flat Creek Baptist Church and was in the Joy Sunday school class and sang in the Golden Chorale Senior Choir.
In addition to his parents, Mr. Wilson was preceded in death by his sister and brother in law, Marilyn Wilson Summerlin and J.T. Summerlin and nephews, Matthew Summerlin and Tommy Summerlin.
Mr. Wilson is survived by his wife, Martha Yearwood Wilson; son and wife, Philip and Kimberly Wilson of Friendswood, TX; daughter and husband, Sandy and Eddie Mimbs of Flowery Branch; brother in law and wife, Jack and Stephanie Yearwood of Goodyear, AZ; grandchildren, Zach (Hannah) Wilson of Houston, TX; Trevor (Abby) Wilson of Friendswood, TX, Brittney (Tyler) Rish of Hoschton,, GA, Kristina (John) Kishimoto of Evans, GA; great grandchildren, Hudson, Asher and Caroline Kishomoto, Aspen Rish, Wesley Wilson (December arrival) and special nieces and nephews and great nieces and nephews.
Contributions may be made in Paul's memory to Hospice of Northeast Georgia Medical Center, 2150 Limestone Parkway Suite 222, Gainesville, GA 30501
Memorial Park Funeral Home, 2030 Memorial Park Road, Gainesville, GA 30504 is in charge of arrangements. Send online condolences to www.memorialparkfuneralhomes.com