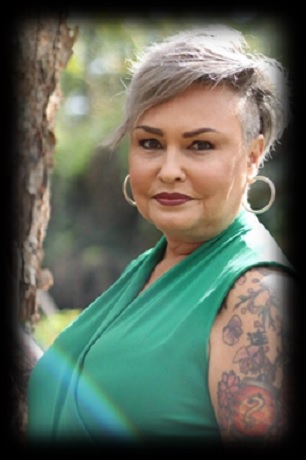 Janet Nicole "Niki" Davis, 59, went to be with the Lord on 11 September 2022 at Northeast Georgia Medical Center in Gainesville, GA after having an unexpected medical crisis.
Nicole Davis was born in Atlanta, GA to Thomas Heflin McLendon and Robby Ophelia Adams McLendon on April 5, 1963. Being raised in DeKalb County, Nicole graduated from Southwest DeKalb High School in 1981. After kindling a relationship at the 20 year reunion, Nicole and Chris Davis were joined in Holy Matrimony on August 31, 2002 at Concord Baptist Church in Clermont Georgia.
Chris and Nicole adopted 4 children from China. Nicole was a loving and devoted working mother. Spending years in retail management, her last position as Sales Director for a local retirement home was her favorite. She had a talent for being able to reach people in a deep and positive way. She enjoyed taking rides in her Jeep which she had named Ultraviolet, eating dinner out, and spending time with her four dogs. She was involved in adoption groups and organizations such as
CCAI and advocated for many animal rescue organizations. The family are all active members of Northlake Baptist Church in Gainesville.
Nicole was strong-willed, fiercely loyal, and passionate in her beliefs. She will be deeply missed by her friends, family, and all who knew her.
Nicole is preceded in death by her father, Thomas McLendon.
Nicole is survived by her mother, Robby McLendon; husband, Chris Davis; and her children, McKenna, Ian, Tommy, and Hazel Davis.
Visitation will be Thursday September 22 from 1:00 - 2:45, Celebration of Life Service at 3:00 at Northlake Baptist Church located at 4823 Thompson Bridge Rd Gainesville. Pastor Danny Jones officiating. Arrangements by Memorial Park Funeral Home.
In lieu of flowers, please consider a donation to the Davis Children's College Fund. Information or a link will be forthcoming.
Memorial Park Funeral Home, 2030 Memorial Park Road, Gainesville, GA 30504 is in charge of arrangements.
Send online condolences to www.memorialparkfuneralhomes.com