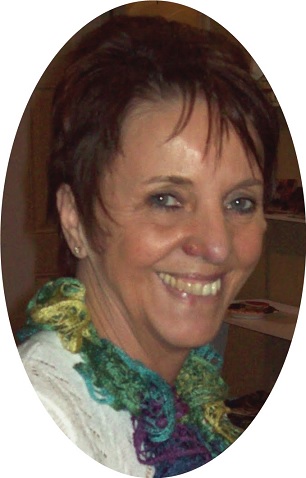 Mrs. Lilo Sharo passed away Monday, August 1st at her home with her family by her side after her third battle with Cancer. She was 75 years old.
Lilo was born in Walldurn, Germany as Lieslotte Neuhaus and later shortened her name to "Lilo" when she married and moved to the states. Lilo and Henry Sharo were married the first time in 1963 and moved to the states. She did not speak English but being the proud, strong willed German "Frau" she was, she learned quickly. She became a U.S. citizen in 1980. She loved and embraced her German roots and taught her family the same. During her last trip to Germany in 2015 she attended a 50 year reunion in Hopfingen, Germany with her elementary school friends, it even made news in the local paper. During her life she was a member of the German-American Club, the Utica Maennerchor and numerous Kaffee Klatsch clubs.
Lilo was a server by trade and retired in 2016 after a 22 year legacy with Kurt's Biergarten in Duluth where her "Kurt's" family dedicated a corner table to her.
Lilo could usually be found in the garden planting, in the kitchen cooking up a German meal or fishing with her grandchildren. She loved working on her stained glass, crafting, gardening, sewing, crocheting, suntanning, and Elvis! In her younger years, she loved boating and hanging out at Lake Lanier! She was a wife, Mother, Grand-Mother, Great-GrandMother, Aunt and friend to many. She loved holiday gatherings and having her family surround her. She was most proud of her family.
She was preceded in death by both of her parents, Heinrich and Frieda Neuhaus and her brother, Peter Neuhaus.
She is survived by her husband Henry Sharo, Daughter's and son in laws Carolyn and David Shrum, Peggy and Joe Partridge and Cindy and Billy Sachse. Grand-Children Alicia O'Bryan and husband Robbie, Zachary Partridge and wife Kim, Jake Partridge, Austin Cross, Haley Cross, Elexus Sachse and Cameron Sachse. She was the proud Great Grandmother to Carter, Avery, Clayton, Ada and Graham, and Momma to her fur baby Heidi. Lilo also leaves behind cousins, nieces and nephews in Germany and the U.S.
A celebration of her life will be held at the family home at a later date. In lieu of flowers, donations may be made to the American Cancer Society. Donation Link
Memorial Park South Funeral Home, 4121 Falcon Parkway, Flowery Branch, Georgia 30542 is in charge of arrangements. Send on-line condolences to www.memorialparkfuneralhomes.com.