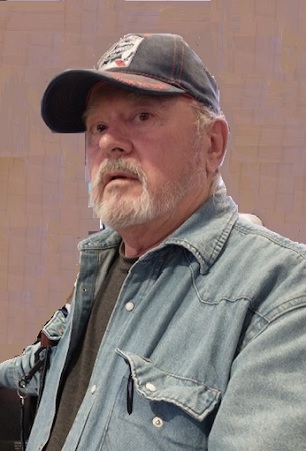 Gordon Boudreau of Cleveland, Georgia passed away July 25, 2022, after battling cancer for 2 long years with strength and courage his oncologist wanted all to know he never wavered and fought with all his might, being the ideal patient and under the circumstance was a pleasure to work with. Gordon was born July 15, 1949, in Warren, MI to the late Clarence and Ruby Boudreau, he was the second child of four. He is survived by his beloved wife and soul mate of over 50 years Elaine Boudreau; brother Barry (wife Denise) Boudreau of Harrison Township, MI; Father-in Law James (wife Dolores, deceased) Hudgens of Sparta, TN; brother-in-law Wayne (wife Andrea) Hudgens of Sparta, TN; niece Amber Hudgens of Sparta, TN; nephew Colton Hudgens of Sparta, TN; God-daughter Danielle Burkman of Murrayville, GA and many friends that will miss him.
He is preceded in death by his parents Clarence and Ruby Boudreau, brother Michael Boudreau and mother-in-law Dolores Hudgens.
Gordon and Elaine moved to Georgia in May 1972, settling in DeKalb County at first. Gordon spent many years in residential construction as owner of Flash Framing Construction during his younger years. Spent many years expanding his knowledge of construction and investing in rental property always eager to expand. In his spare time, he would spend hours on the computer tracking his investments and stocks, looking for the best buy. He was also a member of the Canadian Legion and Sons of the American Legion.
Later in life Gordon and wife Elaine enjoyed their road trips traveling and exploring the states, spending time traveling up and down the Mississippi River regions and taking several trips to Alaska.
Gordon enjoyed his music anything from Bluegrass to Country to Rock-n-Roll, drinking a little PBR and being in nature. Gordon loved spending time with his niece Amber and nephew Colton and was a proud uncle as he watched them accomplish so much in their lives. Gordon so enjoyed the simple things in life.
Everyone who knew Gordon thought highly of him, his sincere kind heart. He could fix just about anything and would always be there when you needed him. He will be missed dearly and will be forever in our hearts.
Services will be held Saturday August 6, 2022, at the chapel of Barrett Funeral Home Cleveland, GA. Family and friends will be received at 12:00 following a service at 1:00 with a celebration of life to follow.
In lieu of flowers, the family requests that you visit Gordon's obituary at www.barrettfh.com/obituary/gordon-boudreau and click the button to plant a tree in his memory.
To share a memory or to leave an online condolence, please visit barrettfh.com
Barrett Funeral Home of Cleveland.