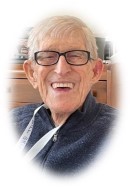 Mr. William "Bill" Columbus Grigg, age 95 of Gainesville, passed away on Wednesday, July 27, 2022 at Landings at Norcross in Norcross, Georgia, following a brief illness.
Memorial services will be announced at a later date.
Mr. Grigg was born May 4, 1927 in Gastonia, North Carolina to the late J. Carl Grigg and Ottie Price Grigg. He was retired from Hoover Bearing as an Electrician. Bill was preceded in death by his parents, his sister & brother-in-law, Elsie & Gil Edwards and Betty & Rudolph Childress, his brother, J. Harold Grigg and his son-in-law, Billy Page.
In lieu of flowers, please make donations to The Landings at Norcross, 680 Holcomb Bridge Road, Norcross, GA 30071.
Mr. Grigg is survived by his children, Cathy Page of Gainesville, Andy & Sheila Grigg of Cleveland and Cindi & Lee Barrett of Gillsville, his grandchildren, Ginger Cain of Baltimore, Maryland, Leigh Little of Gainesville, Alex Grigg of Gainesville, Camille Barrett of Gillsville, Joe Talley of Cleveland and Austin Talley of Cleveland, his 8 great-grandchildren, sister-in-law, Ann Sorrells Grigg of St. Louis, Missouri and a host of awesome nieces and nephews.
Memorial Park Funeral Home, 2030 Memorial Park Road, Gainesville, GA 30504 is in charge of arrangements.
Send online condolences to www.memorialparkfuneralhomes.com.