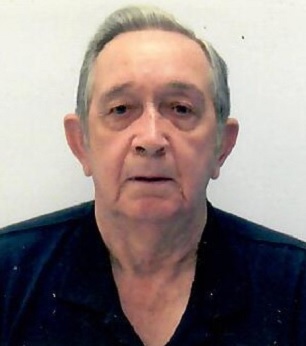 Jones Wiley ("J.W.") Maddox, age 84, of Sugar Hill, GA passed away on Monday, June 20, 2022. He was preceded in death by his parents, Grady and Mae Brock Maddox; brothers, Avery, Herman, Larry Maddox; sisters, Avis Jarrard, Loyce Bagley, Joyce Bagley; son, Kerry Maddox. He is survived by his wife of 64 years, Violet Mills Maddox, Sugar Hill, GA; son, Kevin Maddox, Sugar Hill, GA; sister, Janice Maddox Williams, Danielsville, GA; brother, Lawrence Maddox, Flowery Branch, GA; several nieces, nephews and cousins.
Mr. Maddox was born on November 26, 1937 in Buford, GA. He received his education at Harmony School and was a Veteran of the U.S. Air Force for 4 years. Mr. Maddox retired from Gwinnett County Public Schools at North Gwinnett High School in Maintenance and Security for over 5 years. He was also an automobile salesman for Arrington and Blount in Lawrenceville, GA for 23 years. Mr. Maddox was a Mason and a member of Buford Masonic Lodge 292 F.A.M. He was also a Shriner and member of Yarrab Temple and was of the Baptist Faith. He played guitar preforming at Buford Manor Nursing Home and Flowery Branch Nursing Home. He loved playing Gospel Music and Blue Grass Music. There will be no formal service at this time. In Lieu of Flowers, donations can be made to Masonic Children Home in Macon, GA or to the Shriners Children Hospital in memory of J.W. Maddox
To express condolences, please sign our online guest book at www.flaniganfuneralhome.com. Arrangements By: Junior E. Flanigan of Flanigan Funeral Home and Crematory, Buford, GA (770) 932-1133.