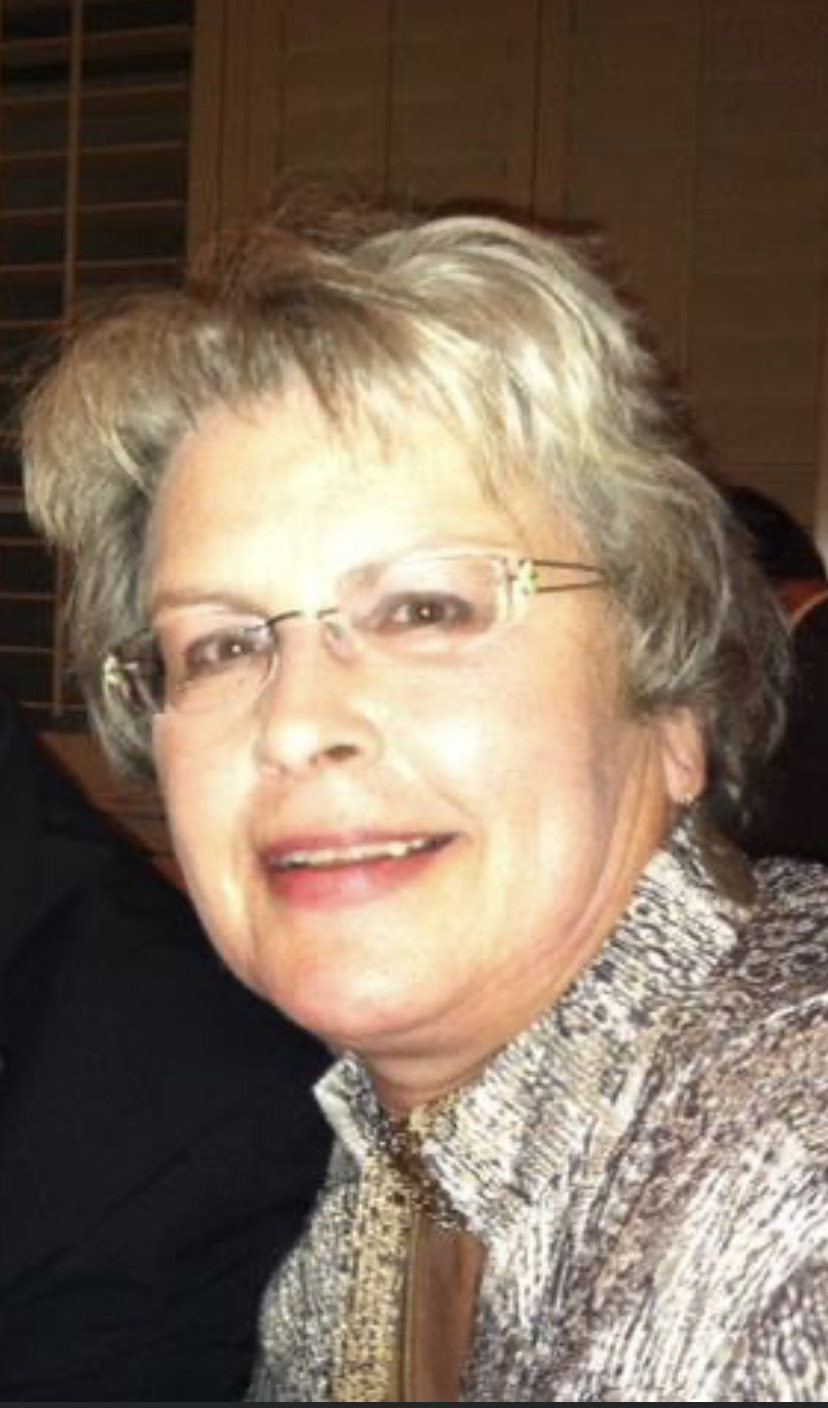 Funeral services for Ellen Machen Holmes Irvin will be held Saturday, May 14, 2022 at Bethlehem Baptist Church at 2:00 p.m. with the Rev. Chip Cranford and Rev. David Stancil officiating. Interment will follow at Bethlehem Baptist Church cemetery.
Ellen went home to be with the Lord on Friday, May 6, 2022.
Born in New Orleans, Louisiana on May 27, 1952, Ellen was predeceased by her parents Rev. and Mrs. Maxwell Holmes of Clarkesville, Georgia, her in-laws, Minyard and Sarah Irvin also of Clarkesville, and her sister-in-law Joyce Irvin Heimberger.
Married for 39 years to Michael E. Irvin, Ellen and Mike made their home in Clarkesville, Georgia and were members of Hills Crossing Baptist Church. Ellen was a supervisor for Child Support Recovery for 34 years for the State of Georgia. This was Ellen's professional work but the work she cherished the most was all that she did in and through her church. Ellen spent many summers on Mission Trips chaperoning young people with World Changers all over the Southeast. She also participated in mission trips to Mexico, Alaska, Kentucky, and to help the survivors of Hurricane Katrina. She worked diligently within the church serving for Wednesday Night Suppers, theAnnual Round-up, leading Discipleship groups, and her passion of playing Handbells with Handbell choir. In whatever area in which she could serve, is where you would find Ellen, because she simply had a servant's heart.
Probably one of our most favorite memories is that Ellen saw the little things, the little needs that perhaps others did not see, and she quietly met that need. Ellen especially loved to go fishing with Mike and her special fishing buddies. And Luke, their beloved German Shephard, was her special companion at home.
Ellen leaves behind the most precious people to her heart, her family. In addition to Mike, Ellen is survived by her daughter, Kelly Michelle (Irvin) Little of Clarkesville, sister Martha H. Tankersley (Dan) of Woodstock, Max Holmes (Susan) of Jackson, Doug Irvin (Pat) of Clarkesville, and Gail McElroy (David) of Hartwell. She is also survived by her grandchildren Amber Michelle Benfield, Bradly Shane Simmons, and Kameron Little.
In addition, there were the following nieces and nephews, Lee (Lizzy) Tankersley, Todd (Christie) Tankersley, Christie Irvin Cofield, Carrie (Matt) Wilson, Stephen (Sherry) Heimberger, Chris (Diana) Heimberger, Tracey (Wesley) Burton, D.J. Lomax, Stacey Holmes, Walter Holmes, and many other extended family members and friends.
The family will receive friends at the funeral home from 5:00 p.m. until 8:00 p.m. on Friday.
An online guest registry is available for the Irvin family at www.HillsideMemorialChapel.com
Arrangements by Hillside Memorial Chapel, Clarkesville, Clarkesville, Georgia. (706) 754-6256