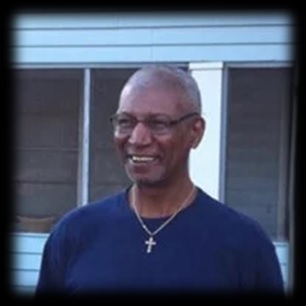 A TIME TO BE BORN…

Richard Douglas Young, affectionally known as 'Doug', was born March 7, 1942 in Gainesville, Ga. He was the fifth of seven children born to the late Samuel and Gertrude Young.

A TIME TO LEARN…

Doug attended Fair Street High School where he was active on the basketball and baseball team. Doug was a graduate of the Class of 1959.

A TIME TO WORK AND SERVE…

While in high school, Doug, and his brother Curt, worked alongside their father in the family business, 'Sam Young and Sons', installing carpet. Doug installed carpet for over 40 years. They were well known throughout Gainesville, and surrounding counties, for their impeccable carpeting skills.

During his childhood and young adult years, Doug attended the St. John Baptist Church, where he was a member of the choir.

Doug was a proud member of the city tournament softball champs, The Royals, in 1974 with a record of 23-4.

A TIME TO REMEMBER…

Doug departed this life on May, 8, 2022 after an extended illness. He was preceded in death by his beloved wife, Mary Jean Young; his son Zachary Young; and sisters Sylvia Gardner and Dorothy Hunter.

AT TIME TO CELEBRATE…

To cherish his memories, Doug leaves behind his loving children: Anthony Oundra Winters of Gainesville, GA, Sabrina Elaine Young-Deleon (Glen) of Bronx, NY, Chaun Douglas Young (Veronica) of Cornelia, GA, April LaGaile Young of Palm Bay, FL, Richard Deshea Young of Norcross, GA, Maurice Wise of Gainesville and Raphael Wise of Hoschton, GA; siblings, Norman Young of Syracuse, NY, Freddie Webb and Curtis Young (Doris) of Gainesville, GA, and Mary Helen Carroll of Syracuse, NY; nine grandchildren, fourteen great-grandchildren and a host of nieces, nephews, cousins and friends.

Doug's greatest joy was spending time with family and friends, and he will be greatly missed. There will be a visitation for Mr. Young on Friday May 13th between the hours of 6-8pm at St John Baptist Church. Mr. Doug's Celebration of Life will be held Saturday May 14th at the hour of 1pm at Greater Timber Ridge Cemetery. Professional Service Entrusted to Wimberly Funeral Home.