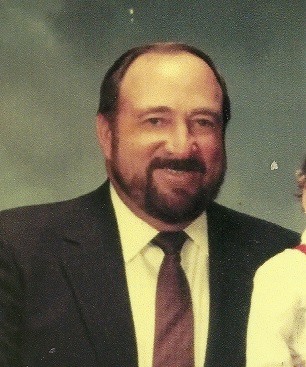 Rex G. Poole, age 87, of Demorest, Georgia passed away on Thursday, January 13, 2021.

Mr. Poole was born on April 2, 1934 in Habersham County, Georgia to the late Garnett G. Poole and Ada Savage Poole. In addition to his parents, he was preceded in death by his wife, Ann Poole; brothers, Grady Poole, Edgar Poole, J.B. Poole, Jack Poole; and sister, Wilma Irvin. Mr. Poole was a Veteran of the United States Navy having served during the Korean Conflict. Mr. Poole was a Life-Member of the Grant Reeves V.F.W. Post 7720 where he served as the BINGO Cashier for approximately 15 years. He retired from the Georgia Department of Public Health with 33 years of dedicated service. He was known to his grandchildren as "Grandpa Rex". Rex was an avid golfer, he loved to be outdoors on the golf course.

Survivors include his son and daughter-in-law, Jeff and Robin Poole, of Lawrenceville; granddaughter and spouse, Kimberly Ciccaglione and Bryan, of Youth; grandson and spouse, Kris Poole and Nikki, of Clermont; grandson and fiancé, Kyle Poole and Shelby Hall, of Tucker; great-grandchildren, Jaxson, Ryleigh, Claire; brother, Martin "Sonny" Poole, of Demorest; and very special friend, Pat Taylor, of Clarkesville.

The family would like to extend their gratitude to Mr. Poole's caregivers, Tina "Legs" Franklin, Geraldine Lingerfelt, Kim Smith, and Pat Taylor.

Funeral Services will be held at 10:00 a.m., Saturday, January 15, 2022 at the Whitfield Funeral Home, North Chapel. Interment will follow in the VFW Memorial Park in Demorest with military honors provided by the United States Navy and the Grant Reeves Honor Guard.

The family will receive friends from 4:00 p.m. to 7:00 p.m. on Friday, January 14, 2022 at the funeral home.

In lieu of flowers, memorials may be made in Mr. Poole's Memory to the Grant Reeves V.F.W., 174 Cornelia Crossing Shopping Center, Cornelia, Georgia 30531 or Piedmont University Coach O'Neal Cave Athletic Scholarship, P.O. Box 429, Demorest, Georgia 30535

Arrangements have been entrusted to the Whitfield Funeral Homes & Crematory, North Chapel at 245 Central Avenue, Demorest, Georgia 30535. Telephone: 706-778-1700.