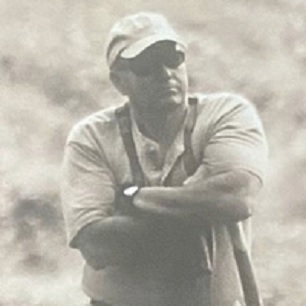 Mr. Ira Davis Forrester, Jr., age 64 of Clermont, Georgia, passed away on Wednesday, January 12, 2022. He was born in Chamblee, Georgia, on January 22, 1957 to the late Ira Davis Forrester, Sr. and Edith Hulsey Forrester. He was a graduate of Norcross High School and was a logistics superintendent for Via Sat for 30+ years.
Ira was married to Paula Jean Hamilton Forrester on June 11, 1977. They were married 44 years.
Ira was a beloved husband, father, grandfather, and friend. He was a deacon at Mt. Olive Baptist Church, where he faithfully attended for 39 years. Ira was a man of great faith and instilled his faith in his family through example and love. Ira was an "Old Soul". He was loyal, loving, and possessed a wisdom beyond his years. Ira loved his family and was usually found attending events his grandchildren participated in. He was a great gardener and avid outdoorsman. Ira had a deep understanding of nature and took great pleasure in the continuation of traditions and wisdom passed down from prior generations. He was a blessing in his families lives and will be deeply missed.
In addition to his parents he is preceded in death by his sister, Susan Forrester.
Ira is survived by his wife, Paula Jean Hamilton Forrester; children, Josh (Crystal) Forrester (Clermont) and Lane (Russell) Hartness (Gainesville); grandchildren, Raina (Santa Monica) & Cameron Burke (Clermont), Elijah & Payton Forrester (Clermont), Haley Grace, Lyla Kate, & Anna James Hartness (Gainesville); very special aunts Shirley Jones, Polly Jane Bower, Barbara Forrester and special cousin Benny Armour.
Funeral services are scheduled for 11:00 AM on Saturday, January 15, 2022 at Mt. Olive Baptist Church with Rev. Ricky Stone officiating. Interment will follow in the Mt. Olive Baptist Church Cemetery. The family will receive friends at the funeral home on Friday, January 14, 2022 from 6:00 PM - 8:00 PM.
The family ask that everyone attending the visitation and funeral to please wear a mask and social distance.
In lieu of flowers, the family ask that donations be made to Mt. Olive Baptist Church, c/o Jerry Seabolt, 1078 Claude Parks Road, Murrayville, GA 30564.
To share a memory or a condolence with the family visit Mr. Forrester's online guestbook at andersonunderwood.com.
Anderson-Underwood Funeral Home, 2068 Highway 19 North, Dahlonega, GA 30533