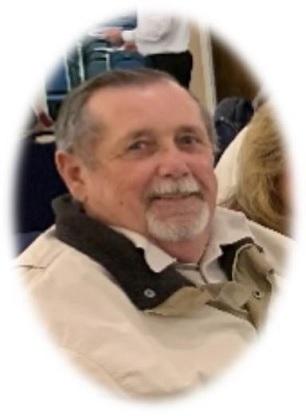 Mr. Bennie Harkins Jr, age 75, of Gainesville GA passed away on Wednesday Jan 12, 2022 at Northeast Georgia Medical Center.
Born in Gainesville, GA on May 26, 1946, he was the son of the late Ben and Sarah Corine Harkins. He grew up and lived most of his life in Gainesville, GA. He attended Gainesville High School and Retired from Petro Fast Foods Store, as a District Mgr.
Bennie is preceded in death by his parents, and his wife, Deborah Harkins.
Mr. Harkins is Survived by his son, Mitch (Susan) Harkins, son Michael (Sheri) Harkins, daughter, Michelle (Dewayne) Beasley, daughter, Sherry (Kenny) Dobbs, 14 Grandkids, Colton Smith, Corbin Smith Nick Beasley, Christian Beasley, Somer Beasley and Autumn Beasley Ben Harkins, Madelyn Harkins, Houston Harkins, Jonathan Harkins Matthew Harkins, Madison Harkins Britney Jackson Briana Jameson, 12 Great Grandkids, Violet Smith, Brayden Childress, Lilian Childress, Emma Beasley, Everly Beasley, Raelynn Woodson, Landon Barker, Jaxon Morris, Truitt Stewart, Lyrik Stewart, Charlie Jackson, Levi Jackson, Brothers, Larry (Nancy) Harkins, Ronnie (Margaret) Harkins, David (Sandy) Harkins, Phillip (Shelia) Harkins, the late, Freddie and Mary Jane Harkins.
Funeral services are scheduled for Saturday January 15, 2022 at 11:00 a.m. in the Chapel of Memorial Park Funeral Home with interment to follow in Memorial Park Cemetery. Rev. Corbin Smith Will officiate. The family will receive friends on Friday January 14, 2022 from 4:00-8:00 p.m. at the funeral home.
Memorial Park Funeral Home, 2030 Memorial Park Road, Gainesville, GA 30504 is in charge of arrangements.
Send online condolences to www.memorialparkfuneralhomes.com