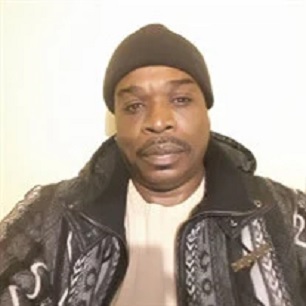 Mr. Alvin Charlie Hudson Jr. (aka)( Skeet) was born to the late Mr. Alvin Charlie Hudson Sr. and Mrs. Willie Mae
Hudson of Carrollton GA on February 4, 1966. He
departed this earthly life on Friday, December 31, 2021. He received Christ at an early age. He was a loving , hard working, son, father, brother, uncle, and grandfather. Any time you seen Charlie he had a smile of life filled with hope.
He worked for Mr. Patrick Denney who had nothing but kind words for him. Everyday he would call his mother to make her day just a little bit better. Alvin leaves to cherish his memories his wife Mrs. Carole Hudson of whom he he has no children with. Mr. Alvin had four siblings from oldest to youngest Mrs. Jackline Lee, Kennth Hudson, Ida Hudson Michael Hudson Three Daughter's first daughter Doshie
Statham her two children Jeremiah and Jacob Bynum, Second daughter Shonda Cleveland her five children Shameya, Sincere, Kemon, Keiad, and Malaysia Third daughter Hannah Elizabeth has one dauther Ireland Grace cousins, of Carrollton GA and his many nieces and nephews, and great nieces and nephews. He also leaves many devoted Co-works and friends to cherish his memories. There will be a visitation Wednesday, January 12th at Wimberly Funeral Home between the hours of 12-8pm. Professional Service.
Entrusted to Wimberly Funeral Home.