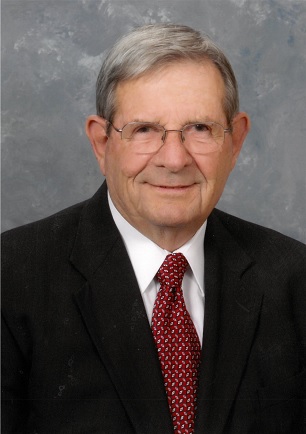 Walter Robert (Bob) Henderson
Bob Henderson, 88, Gainesville, GA passed away on January 5, 2022, and is preceded in death by his wife of 65 years Reba June Henderson. He is survived by three sons and daughters in law; Larry and Debbie Henderson (Hiram, GA), David and BetsAnn Henderson (Collierville, TN) and Greg and Teresa Henderson (Gainesville, GA), three grandchildren; Jake Henderson (Amsterdam, Netherlands) and Sarah and Kate Henderson (Gainesville, GA) and one sister; Mary Alice Henderson Vassar (White Springs, FL).
Bob was born on November 13, 1933, in Columbus, Georgia to Clifford Murray and Kathleen Hale Henderson. Bob was a graduate of Jordan High School in Columbus where he was awarded first chair cornet and played in the marching and symphonic band under the direction of legendary Bob Barr. Bob would later follow his high school sweetheart Reba June to the University of Alabama where he played in the Million Dollar Band. Bob and Reba were married in 1955 in Columbus at Rose Hill Baptist Church and would later become an active member of Morningside Baptist Church where all three sons were baptized. Bob also served one tour of duty in the US Army and was stationed in Verona, Italy. After his service in the Army, Bob become a master electrician and was part of the original team at Alexander Electric Company that has been established in Columbus since 1948.
Bob and Reba later moved to Gainesville, GA to be near family and became an active member of Lakewood Baptist Church and the Golden Nuggets Sunday School Class.
Bob was an avid golfer and tennis player, but golf was the sport he enjoyed long into his later life and became a pastime enjoyed with family and friends. Bob was a man of little words but showed love through keeping his commitments and doing a job right or not at all. Pop, known by his grandchildren, left a lifelong influence of loving big through action, and laughing often when they were with him or talking to him on the phone. He will be missed enormously, but his influence on family and friends will be remembered often with a fork in one hand and drink raised in the other.
Graveside services will be held on January 29, 2022, at Parkhill Cemetery in Columbus, GA where he will be laid to rest next to his wife.
The family asks that in lieu of flowers, donations are made to the American Heart Association.
Memorial Park North Riverside Chapel Gainesville, Georgia. For online condolences www.memorialparkfuneralhomes.com