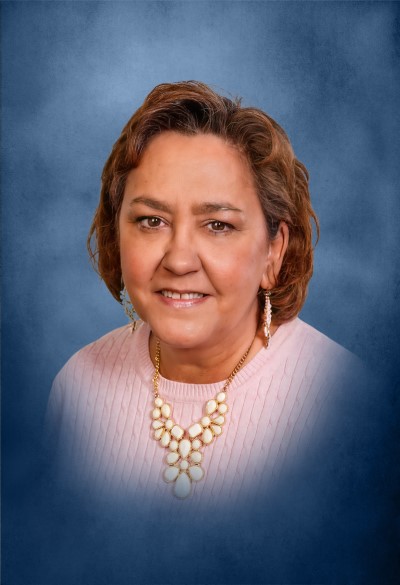 The family of Rhonda Lanphear Hunt are saddened to announce her passing on Monday, December 27th, 2021 at 62 years of age. She was surrounded by her family as she went home.
The family will receive visitors from 4- 6 PM Saturday January 15, 2022 at Memorial Park North Riverside Chapel in Gainesville, GA. In lieu of flowers the family requests that all donations and gifts be made to the American Diabetes Association.
Rhonda was born in Binghamton, NY, June 20th, 1959 and relocated to Gillsville, GA with her family at the age of 14. She attended East Hall High School, graduating in 1977, and went on the earn a Bachelors Degree in Early Childhood Education from The University of Georgia. For the last fifteen years she was employed at Homestar Financial Corporation. In 1986 Rhonda married her high school sweetheart Stan Hunt. Stan and Rhonda have two children, Taylor and Matthew, who were Rhonda's world. They travelled extensively but were happiest in their home when it was filled with their children, friends, and especially their granddaughter Reese Stallings. Reese, we have never seen more joy on Rhonda's face as when she walked beside you holding your hand. RaRa will always be in your hear
Rhonda was preceded in death by her grandparents Herbert A and Laura Lanphear of Binghamton, NY, grandparents Euless and Jesse Roper of Lula, GA, and parents Herbert and Betty Lanphear of Gillsville, GA. Rhonda is survived by her husband and soulmate of 35 years Stan Hunt of Gainesville, GA, daughter Taylor Stallings (Tanner) of Atlanta, GA, son Matthew Hunt of Edinburgh, Scotland, granddaughter Reese Stallings, mother-in-law June Hunt Boozer, brothers Herbert Lanphear (Gina), David Lanphear (Sandy), and Jimmy Lanphear (Wanda); brother-in-laws Wes Hunt (Bridgett), Tommy Hunt (Jessica), and Ken Boozer; sister-in-law Kellie Spillers (Kim), a number of nieces, nephews, and cousins whom she loved with her whole heart, and many friends that brightened her life. Rhonda you made the world a better place, and until we see you again, you were loved.
Memorial Park North Riverside Chapel 989 Riverside Drive Gainesville, Georgia is in charge of arrangements. For online condolences www.memorialparkfuneralhomes.com