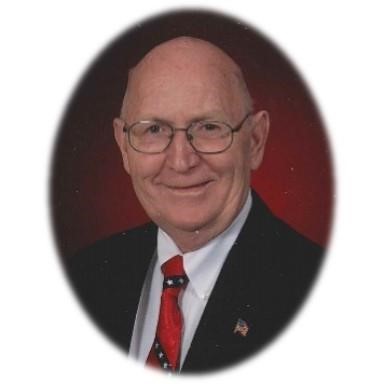 Mr. Henry David "Dave" Casper, age 79, of Oakwood, Ga passed away on Tuesday November 23, 2021 at his residence following an extended illness.
Funeral services are scheduled for Saturday November 27, 2021 at 11:00 a.m. at West Hall Baptist Church in Oakwood, Ga with interment to follow in Memorial Park Cemetery. Dr. Mike Reynolds will officiate. The family will receive friends on Friday November 26, 2021 from 2-4 p.m. and 6-8 p.m. at the funeral home.
Dave was born on June 02, 1942 in Gillsville, Ga to the late Calvin Ellis Casper and Minnie Ruth Ferguson Casper. Dave was a real estate agent with Norton Agency for 12 years and was retired with AT&T where he was a sales associate and was a Deacon for many years of West Hall Baptist Church where he faithfully attended. Dave graduated with an Associate's degree, and he was a charter member of West Hall Baptist Church and Deacon Emeritus. Dave taught Sunday school for many years. Mr. Casper was very faithful to West Hall Baptist Church for many years, he loved attending and serving at his church. Mr. Casper also loved traveling and sightseeing many different places. Mr. Casper was the author of the book "Cork on a String" and also wrote many newspaper articles in the Gainesville Times.
He is preceded in death by his parents, son, Scott Douglas Casper, wife, Linda King Casper, sister, Betty Crane, brothers, Reginald Casper, Rudy Ellis Casper, Neal Casper, and Charles Casper.
Mr. Casper is survived by his wife, Dorine Casper of Oakwood, son and daughter-in-law, Patrick Gregory Casper (Kathy) of Oakwood, son and daughter-in-law, Jeffrey Lee Casper (Mechelle) of Gainesville, daughter-in-law, Lisa Cantrell Casper of Flowery Branch, grandchildren, Elizabeth Casper (Sergio), Catherine Casper, Christopher Casper (Emily), Aric Casper (Lizzie), great-grandchildren, Akari Casper, Ivy Casper, Zelia Casper, sister, Laura Turner of Maysville, and several nieces, nephews, and other close family members and friends.
Memorial Park Funeral Home, 2030 Memorial Park Road, Gainesville, GA 30504 is in charge of arrangements.
Send online condolences to www.memorialparkfuneralhomes.com