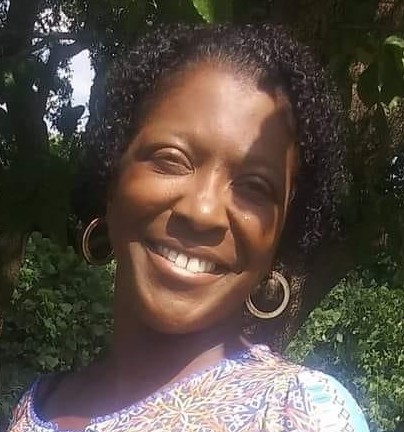 Monica Dee Jones, age 44, of Buford, GA passed away on Sunday, November 21, 2021.
She was preceded in death by her parents, Milton Jones and Elsie Dean Merritt Jones; grandparents, Steward and Gussie Jones and Edward and Elsie Merritt. She is survived by her mother who raised her, Candice Jones, Buford, GA; brothers, Milton D. Jones, Buford, GA, Nathan (Abbie) Jones, Flowery Branch, GA; sister, Tamara Jones-Cooper (Darrin), Bethlehem, GA; daughters, Destiny Brown, Green Bay WI, Jalessia Brogdan, Greenville, MS; grandchildren Kelanie Carson Sloan, Reignn Jalessia Nicole Sloan, Malikye Lashawn Sloan; uncles, Steward (Dean) Jones, Lithonia, GA, Wilma (Linda) Jones, Buford, GA, Timothy Jones, Buford, GA; aunts, Peggy Merritt, Pendergrass, GA, Dorothy Merritt, Buford, GA; caretaker, Diedra Mooney, Duluth, GA; numerous nieces, nephews and cousins. Ms. Jones was born January 22, 1977 in Duluth, GA.
She was a 1996 graduate of Buford High School, Buford, Ga. She also had worked for the Kroger and Publix stores in Buford. Ms. Jones attended Cornerstone of Faith Church.
A Funeral Service will be held at 1:00 p.m. on Tuesday, November 30, 2021 in the Chapel of Flanigan Funeral Home, Buford, GA with Dr. Rev. John Garrett officiating. Interment will be held at Hillcrest Cemetery, Buford, GA. The Family will Receive Friends from 6:00 p.m. to 8:00 p.m. on Monday, November 29, 2021 at the funeral home. In Lieu of flowers, donations can be made to the
Susan G. Komen Breast Cancer Foundation in memory of Monica Dee Jones.
To express condolences, please sign our online guest book at www.flaniganfuneralhome.com. Arrangements By: Junior E. Flanigan of Flanigan Funeral Home and Crematory, Buford, GA (770) 932-1133.