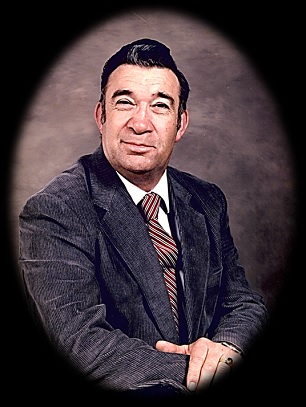 Rev. Thurman Dallas Parker, 84, of Lula, passed away Tuesday, October 12, 2021 at Northeast Georgia Medical Center following an extended illness.
Funeral services will be held at 2:00 p.m. on Friday, October 15, 2021 in the Chapel of Memorial Park Funeral Home. Rev. Kenneth Anderson will officiate. Interment will follow in Memorial Park Cemetery. The family will receive friends at Memorial Park Funeral Home on Thursday, October 14, 2021 from 5:00 p.m. until 8:00 p.m.
Born on May 19, 1937 in Cumming, GA, he was the son of the late Hoyt D. Parker and the late Gladys Mae Webb Parker. He was retired from Peachtree Doors. Rev. Parker was Pastor of Fairview Baptist Church from 1990 until 2003. Rev. Parker was a member of Canaan Baptist Church.
Rev. Parker is survived by his wife, Debbie Ash Parker of Lula; daughter, Becky Anderson of Gainesville; son and daughter in law, Lee and Sharon Parker of Flowery Branch; daughter and son in law, Judy and Ed Transue of Gainesville; daughter, Jennifer Jackson of Lula; son, Johnathan Presley of LaGrange; brothers, Richard Parker (Joni) of Dawsonville, WC Parker (Wansley) of Cleveland, Randall Parker (Jalona) of Dawsonville, Ralph Parker of Forsyth; sister in law, Sheila Ash of Lula; brother in law and sister in law, Tommy and Linda Ash of Gainesville; 10 grandchildren; 16 great grandchildren; 5 great-great grandchildren and a number of nieces, nephews and other loving relatives.
Memorial Park Funeral Home, 2030 Memorial Park Road, Gainesville, GA 30504 is in charge of arrangements.
Send online condolences to www.memorialparkfuneralhomes.com